Schedule Free On-Site Estimate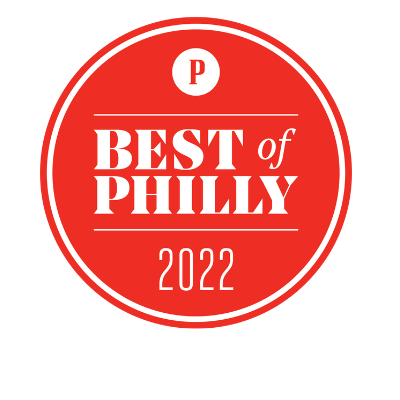 Tell Us What You Want Gone!
Text Us Pictures of What You Want Gone
Ask about our low-interest financing options today!
FAST & AFFORDABLE

STORAGE UNIT CLEANOUT SERVICES

IN THE PHILADELPHIA AREA
Need to clean out your storage unit in Philadelphia, Pa, or the surrounding counties? We Love Junk is the top locally owned and operated junk removal service.
Storage units often start as a great investment. Clear some clutter from your home and relocate items for long-term storage. As the years pass, your storage unit becomes a "catch-all" for the items you don't want to get rid of causing it to become crowded and messy. Eventually, they become storage nightmares.
We Love Junk's junk removal services are perfect for local area storage owners. As storage spaces fill up, they become almost impossible to manage and locate items. Let our professional team help you declutter and make space for all the items you want to keep.
Eco-Friendly Junk Removal Services in Philadelphia, PA
At We Love Junk, we are an eco-friendly junk removal company.
Our storage unit cleanout services will clear out all the storage junk, recycling, and donate any usable items we find in your storage building clearance. You can rest assured that we will donate any useable items such as clothing, furniture, appliances, and household appliances. Anything that cannot be recycled will go to a Philadelphia area Waste-To-Energy disposal facility. This is the most sustainable junk removal process.
Cleanout Services for Storage Property Managers
Unpaid or abandoned storage units can be a hassle. As a storage business owner, unrented units equal lost revenue. We Love Junk can help you clear out all the trash, old furniture, boxes, and junk fast! Our junk removal and hauling services are efficient, affordable, and fast.
Let us help you open that discarded unit up for a new tenant today. Call to schedule your appointment or book online and have our team on-site in a few hours
Fast and Easy Trash Removal and Hauling Services
As a full-service junk removal company, we take care of everything! Our free estimates include all the heavy lifting, labor, disposal, and transportation costs. With no hidden fees, you can rest assured knowing you will always get the best price for storage unit cleanouts from We Love Junk.
Need to get rid of unwanted junk fast?
You can schedule your free quote online. We offer same-day and next-day appointments in Philadelphia PA. At the appointment will provide you with a great price for our hauling services and guarantee excellent service. If you decide to go with us, we will start the junk removal immediately and you can have your unwanted items cleared out in a few hours.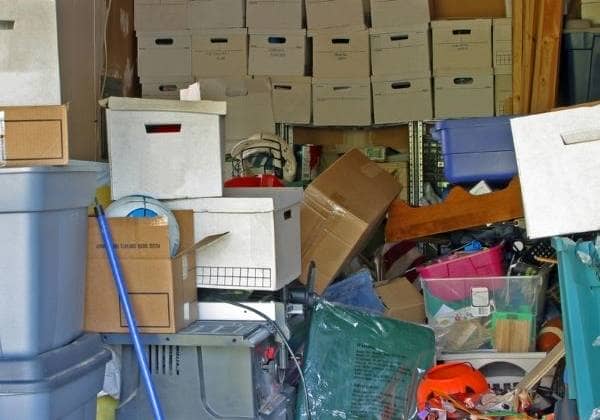 Get Your Junk Removal Estimate
Joyce I Keenan
May 18, 2022.
Well, even though they missed my appointment yesterday, I understand things happen, so I rebooked for today, and they did arrive on time. I do like this company because all the guys are very friendly and helpful. I will continue to use this company because the prices are fair, and they truly give me a very good experience.
Terez Graddick
May 18, 2022.
Juan and the guys were very nice. I had really large and heavy pieces of furniture and they were able to move everything quickly and efficiently.
Great company. They came in & did all the heavy lifting - literally. I was super grateful that they were able to give me a quote & start the work that day. Everyone was courteous, fast, careful & detailed. I'd absolutely use them again.
Vonna Burch
May 13, 2022.
They were awesome! Very professional and really helped ease a lot of my worries! Definitely using them again!
Connor Howell
May 11, 2022.
I had a great experience with We Love Junk. Jason and team were professional, very friendly, and extremely hardworking. They showed up exactly on time, ready to work. I thought my job would take all day and they managed to complete in just 2 hours. They performed junk removal and some light demo in my basement. The pricing was very fair and I highly recommend them for any similar job. I've been dreading cleaning out my basement and they made the entire process simple and enjoyable; I wish I had reached out sooner! Thank you!
Why Choose WE LOVE JUNK for cleanout Services
Professional Junk Removal Company
From commercial customers to residential and furniture removal to construction debris removal we are your local junk removal experts. The friendly staff at We Love Junk guarantees great service in Philadelphia, PA, and the surrounding counties. Contact us today for your free junk removal estimate!
Exceptional customer service is our #1 priority!
After your schedule your free junk removal quote, we will send you a text message when we are on the way. You won't be waiting around wasting your entire day when you hire We Love Junk - especially when you book a same-day appointment!
Tell Us What You Want Gone!