Schedule Free On-Site Estimate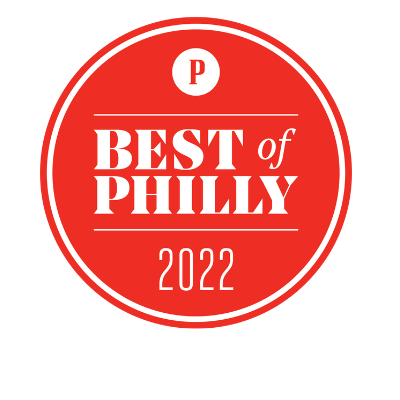 Tell Us What You Want Gone!
Text Us Pictures of What You Want Gone
Ask about our low-interest financing options today!
Do you want to avoid living with clutter or debris in your home or office in Camden, NJ? We Love Junk's team of professionals provides top-quality junk removal services for residential and commercial customers in the area. With our furniture and appliance removal, yard debris cleanup, and other junk hauling services, you can transform your space into a clean and comfortable environment. We also pride ourselves on providing reliable, efficient, and timely service. 
Contact us today to schedule your junk removal service and experience the We Love Junk difference!
Top Reasons You Need Junk Removal Services in Camden, NJ
From saving time and effort to ensuring proper disposal and recycling, a junk removal company can help make your junk removal process a breeze.
Save Time and Effort

Junk removal can be time-consuming and labor-intensive, especially if you're doing it yourself. If you have a busy schedule or simply want to avoid the hassle of removing clutter on your own, a professional junk hauler has the tools and expertise to quickly and efficiently remove all types of junk from your home or business. As a result, you can free up your time and energy for more important tasks.

Avoid Hazards and Injuries

Junk removal can be hazardous and potentially dangerous, especially when it comes to appliance or furniture removal. Without proper training and equipment, you risk the following consequences:

Back and muscle injuries from lifting heavy items.

Cuts or lacerations from sharp objects or broken glass.

Damage to walls, floors, or other property during the removal process.

Inhaling harmful fumes or dust during the removal process.

Damage to personal vehicles from improperly transporting large items.

Potential legal liability if someone is injured during the removal process.
Keep Your Home or Business Safe and Clutter-Free

A cluttered home or business can pose several hazards to your health and safety. Clutter can:

Make it challenging to move around, which can increase the risk of slips, trips, and falls.

Obstruct doorways and emergency exits, which can be dangerous in the event of a fire or other emergency.

Trap dust, mold, and other allergens can impact indoor air quality and exacerbate respiratory problems.

Provide a hiding place for pests like rodents, insects, and spiders, which can carry disease and cause property damage.

Create a fire hazard, especially if flammable items like paper or cardboard are near heat sources.

Cause unnecessary stress and anxiety, which can impact mental health and well-being.

Ensure Proper Disposal and Recycling

Proper disposal and recycling of unwanted junk are essential for protecting the environment and conserving resources. However, many people may not know how to properly dispose of or recycle certain items in Camden, NJ. To ensure that your junk is disposed of in the most environmentally responsible way possible, working with a junk removal service that prioritizes eco-friendly practices is essential.

In Camden County, several recycling centers accept a wide range of materials for recycling, like FCR Camden Inc and Covanta Camden Energy Recovery Center. Since a reliable junk removal company works with these centers, you'll have peace of mind that your junk is being disposed of sustainably.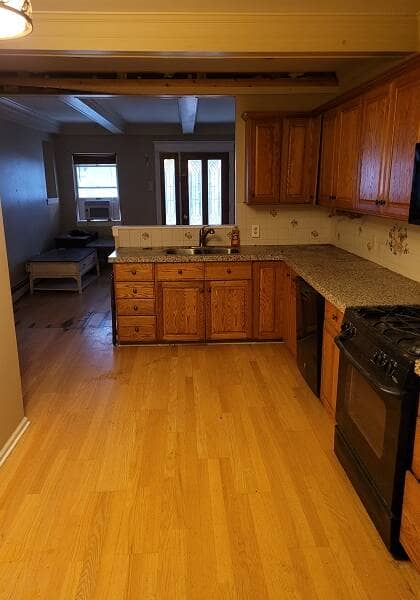 Aren't all junk removal companies the same?
Definitely not! At We Love Junk, customer service is our top priority. That means you won't be stranded for the rest of the day waiting for your service appointment.
For a convenient 2-hour window on the date and time of your choice, book an online estimate. When our team is on the way, we'll even send you a text message.
We Love Junk: Expert Junk Removal in Camden, NJ
When it comes to junk removal in Camden, NJ, there's no better choice than We Love Junk. Our professional and reliable team can handle both residential and commercial junk removal services while prioritizing safety and eco-friendly practices. We're committed to providing top-notch service that exceeds your expectations, allowing you to enjoy a clutter-free environment.
Some of our hauling and junk removal services include:
Electronics: Computers, televisions, and printers
Yard waste: Tree branches, leaves, and grass clippings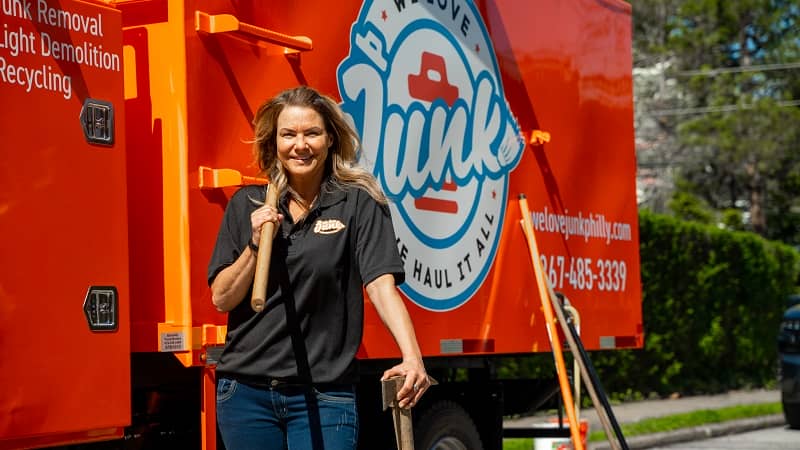 Our Junk Removal Process: Safe, Efficient, and Hassle-Free
Our junk removal process is designed to be safe, efficient, and hassle-free so that you can enjoy a clutter-free space without any stress or worry. Here's how it works:
Schedule an Appointment

You can schedule your appointment using our convenient Book Now feature or call us over the phone. We'll work with you to find the best time for your schedule.

We Haul It

When our team arrives, we'll provide you with an on-site quote for removing your junk. Once you approve the quote, our junk removal pros will handle all the heavy lifting, loading, and hauling.

Enjoy Your Junk-Free Space

Once everything has been settled, we'll donate and recycle what we can before heading to the dump. Finally, you can enjoy your newly junk-free space.
Get Started with The Best Camden Junk Removal Experts Today!
If you're ready to get started, simply give us a call or use our convenient online booking feature to schedule your appointment. Our junk removal pros will arrive on time and care for everything, so you can enjoy a junk-free space without any hassle or stress. So, get started with We Love Junk today and enjoy a clutter-free space in Camden, NJ!
Your Junk Could Be Gone Today!
Booking a free estimate in Montgomery County is stress-free and easy!
Camden, NJ Junk Removal FAQ
Junk removal costs in Camden, NJ can vary depending on the amount and type of junk you need removed. However, you can expect to pay anywhere from $125 to $600 for a typical residential junk removal project.
Yes, we offer demolition services in addition to junk removal. Our experienced team can handle everything from small demolitions to larger projects, such as the removal of an entire house.
We offer a range of residential junk removal services, including furniture removal, appliance removal, construction debris removal, and yard waste removal. We can handle both small and large projects and always ensure that your property is left clean and tidy after the job is complete.
Yes, we offer scrap metal removal services for both residential and commercial clients. We can remove scrap metal items such as appliances, machinery, and other metal waste.
Yes, we understand that junk removal needs can arise unexpectedly, and we offer same-day service for our clients in Camden, NJ, whenever possible. Please give us a call to check availability.
Yes, we offer commercial junk removal services for businesses and organizations in Camden, NJ. We can handle office cleanouts, retail space cleanups, and other commercial junk removal needs.
Reliable and Professional
Junk Removal Services
WE LOVE JUNK is always there for our clients. Whether you need a single appliance or full cleanout, our goal is 100% customer satisfaction. Our team is trained to be friendly, professional, courteous, and very respectful of your property.