Schedule Free On-Site Estimate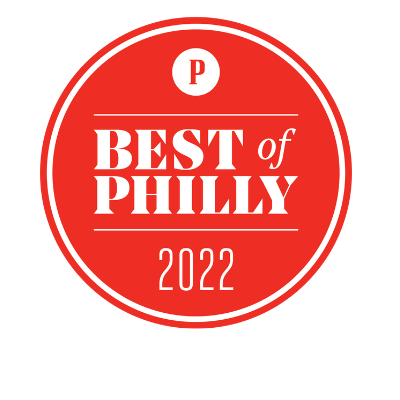 Tell Us What You Want Gone!
Text Us Pictures of What You Want Gone
Ask about our low-interest financing options today!
Philadelphia Area Outdoor Playset removal Service
Fast, easy, and affordable playset and trampoline removal
Looking to get rid of that old, unused playset or trampoline? Let our experienced team take care of it for you! WE LOVE JUNK offers quick and easy removal of all types of outdoor playsets, as well as trampolines. We'll even recycle the materials so you don't have to worry about it. Plus, our company is fully licensed and insured for your peace of mind.
Disposing of old wooden playsets or steel playgrounds can be a difficult task. Leave the heaving lifting to our training playset removal experts. We have the experience, labor, and tools to complete the job safely and efficiently. From backyard playsets to sports nets and climbing walls, our full-service junk removal team will disassemble, load, and haul away all of your unwanted outdoor playground equipment!
Here are some of the outdoor items we can remove for you:
PHILADELPHIA PLAYGROUND EQUIPMENT DISPOSAL PROCESS
Our top priority is 100% customer satisfaction. We accomplish this by making outdoor playset recycling and disposal simple. Here's how it works:
Quick Appointments. We work 6 days a week! Tell us when you want to get started and we'll be there!
On-Time Arrival. Our crew will be on time. Of course, we'll bring everything we need to complete the job!
Full-Service Removal. All you have to do is show us what goes. Then we'll do all the heavy lifting!
WE LOVE JUNK goes the extra mile to reduce waste. That's why we disassemble and separate the playset into recyclable components. All pieces that can be repurposed to recycled will be and what's left will be taken to a local waste-to-energy disposal facility.
You'll never have to worry about unexpected or changing junk removal costs with us!
Upfront. We'll always give you a no-cost quote before we get started!
No-Obligation. You are never obligated for requesting a service quote.
Straightforward. Our pricing is easy to understand and covers all costs.
Simple. Pay how you need to. We accept cash, checks, cards, Venmo, and Cash App.
Ready to get started? We make it easy!
Book Now. You can access our online system 24/7. All you have to do is select a date and time. Then, tell us about your unwanted junk and we'll take it from there!
Call 267-485-3338. Sometimes you just need to speak to a pro. In that case, give us a call! We'll answer your questions and arrange an appointment to fit your needs.
There are a variety of methods to get rid of old playground equipment, depending on the condition of your child's previous playset. To get rid of your unwanted play equipment, you can sell, donate, repurpose, or recycle.
If you want assistance with disassembly and disposal, a local junk removal service like WE LOVE JUNK is your best bet for prompt and inexpensive help. We'll take down and haul away any old playground equipment or playsets from across your property.
Some will, some won't. It all depends on your township and trash collection company's regulations. It's best to check with them directly to see if they will pick up large items curbside. If you're in Philadelphia, we have created a large item removal guide with everything you need to know!
Of course not - that's why you're hiring us! Once you agree to your quote, our playground removal team will get to work. Your quote is all-inclusive of the tools, labor, and hauling required to remove your unwanted outdoor playground equipment. 
It will depend on the scope of the job. A simple trampoline removal will be much less than disassembling a large steel playground. Schedule a free estimate online and save $20!
Get Your Free Playset Removal Estimate
Philadelphia Area Playground Equipment Removal by
Local Professionals
Philly Area. We serve Philadelphia, Bucks, Montgomery, Chester, and Delaware Counties
Professional. You can trust our team to provide the professional junk and furniture removal you need!
Affordable. We aren't a franchise, so we can keep our prices affordable for you!
Dependable. Give us a try and find out why have over 100 5-Star Ratings on Google!
Reliable and Professional
Junk Removal Services
WE LOVE JUNK is always there for our clients. Whether you need a single appliance or full cleanout, our goal is 100% customer satisfaction. Our team is trained to be friendly, professional, courteous, and very respectful of your property.