Schedule Free On-Site Estimate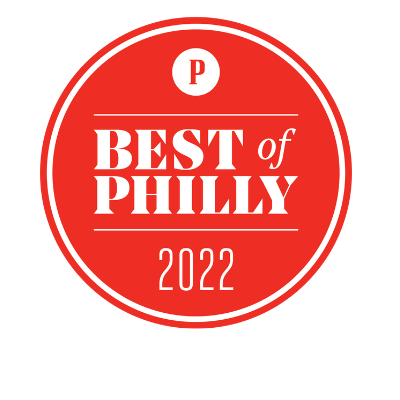 Tell Us What You Want Gone!
Text Us Pictures of What You Want Gone
Ask about our low-interest financing options today!
If you live in Cinnaminson, NJ, chances are you've had to deal with the challenge of getting rid of unwanted items. Whether it's old furniture, electronics, appliances, or just general junk lying around your home for years, getting rid of all that garbage can be a real struggle.
At We Love Junk, we understand that dealing with unwanted items can be a hassle, so we provide personalized and efficient service to care for your specific needs. As a locally owned and operated business, we cut out hidden fees and unexpected price hikes. 
Let us work with your schedule and offer you the convenience of online booking.
Our Junk Removal Services in Cinnaminson NJ
Why Choose We Love Junk for Junk Removal in Cinnaminson NJ
Experienced and Licensed Professionals

We've been servicing Cinnaminson, NJ, for years. Our team of junk removal professionals has the experience and expertise to provide a fast, efficient, and cost-effective way to eliminate unwanted items. Our licensed professionals are trained in proper disposal techniques, safety protocols, and environmental awareness, so you can have peace of mind on our junk rescue and hauling services.

Competitive Pricing

You don't have to worry about breaking the bank when you choose We Love Junk for your junk removal needs in Cinnaminson, NJ. Our rates are competitive, so you can enjoy a fast, easy, affordable solution to decluttering your home or business. Plus, we offer 10% off same-day junk rescue bookings.

Flexible Scheduling

We provide the ultimate convenience in junk removal services. In addition, we offer flexible scheduling that can accommodate and provide a stress-free experience for any project, large or small.

Sustainable Disposal Practices

More than just providing efficient and convenient junk removal, our company is proud to be a responsible disposal partner. We strive for zero landfill, so we recycle or donate gently used items to local charities whenever possible instead of sending junk removed straight to the dump.
How Our Junk Removal Process Works
From garage, attic, and basement cleanouts to single-family homes or commercial office junk removal, our team of junk removal experts can handle any project, small or large, in the New Jersey area. We Love Junk makes the junk removal process simple and stress-free. Just follow these steps and let our friendly junk removers take care of the rest:
Get Started with We Love Junk - Your Trusted Junk Removal Experts in Cinnaminson, NJ
At We Love Junk, we pride ourselves on providing top-notch junk removal services in Cinnaminson, NJ, and the surrounding areas. We offer personalized service to meet your needs, whether you're looking to get rid of old furniture, appliances, electronics, or just general junk around your home. With our flexible scheduling options and sustainable disposal practices, we're here to make the process stress-free and convenient for you. 
Contact us today to schedule your junk removal service and enjoy a junk-free space in no time!
Reliable and Professional
Junk Removal Services
WE LOVE JUNK is always there for our clients. Whether you need a single appliance or full cleanout, our goal is 100% customer satisfaction. Our team is trained to be friendly, professional, courteous, and very respectful of your property.
What types of items do you remove?
We can remove the most common items, including furniture, appliances, electronics, yard waste, construction debris, etc. Want to know if we can remove a specific item? Feel free to ask! We'll be glad to walk you through our process. We also offer dumpster rentals if you want to be hands-on with clearing the clutter in your home.
How much does junk removal cost in Cinnaminson, NJ?
The cost of junk removal can vary depending on the type and amount of items you want to remove, the distance to the disposal site, and any special requirements (e.g., hazardous materials). We offer competitive pricing and can provide a free estimate for your needs.
Do I need to be present during the junk removal process?
We will need you or a person you delegate present for the estimate. Once you agree to the price, we will get started right away. If the junk is outdoors or the property is vacant, you do not need to stick around while we complete the job.
What happens to the items after they're removed?
We strive to dispose of items in the most environmentally-friendly way possible. We'll sort through your items to determine what can be recycled or donated, and we'll only dispose of items in a landfill as a last resort.
What areas do you serve?
We provide junk removal services throughout Cinnaminson, NJ, and the surrounding areas. Please contact us if you need clarification on whether we serve your area.
How quickly can you remove my items?
We offer flexible scheduling options and can often provide same-day or next-day service. Contact us to discuss your specific needs and availability.