Schedule Free On-Site Estimate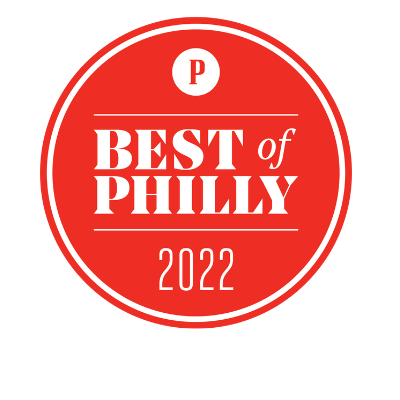 Tell Us What You Want Gone!
Text Us Pictures of What You Want Gone
Ask about our low-interest financing options today!
Look no further than us if you need high-quality junk removal in Burlington, NJ. We give free estimates, and our prices are reasonable and transparent. We're a family-owned and managed company, so you can trust that we'll provide the best solution possible.
We offer a range of junk removal services, including house cleanouts, bathroom demolition, playset removal, carpet removal, old furniture removal, deck removal, appliance removal, and more. We make it easy to schedule your free estimate online, and our team is always respectful and punctual.
We have the knowledge and equipment to tackle any type of junk removal job in Burlington, NJ, large or small. We realize that not everyone is comfortable handling oversized items like old mattresses, so we'll handle all the heavy lifting for you. We also recycle and give away as much of your trash as possible, allowing you to feel good about calling us.
Don't wait; call us now for any junk removal service you need in Burlington, NJ! Try our price estimator to get an idea of how much your junk removal will cost.
Our Burlington County, NJ, Junk Removal Services
Are you starting a renovation project? Ready to convert your cluttered basement into a livable space? We'll do all the work!
We Love Junk is your local go-to junk removal and demolition company for all your disposal needs. Some of our top Burlington, NJ, junk removal service jobs include:
Garages are usually the first to get flooded with the clutter of items you thought you wanted to keep but haven't touched in years. 

Kitchen And Bathroom Demolition

Are you taking on a remodeling project? Our team will help jumpstart the demolition and haul away all the debris.

Old sofas, mattresses, and dressers often won't be collected by your local trash company and getting them to the curb is a big task. Let us handle your furniture removal today!

Estate cleanouts are often needed during a time of deep sadness. Our professional estate cleanout team is patient while helping you sort through everything while you select what you want to keep.
We've made junk removal in Burlington, NJ, easy! Give us a call or use our online booking system to schedule your free estimate.
Just pick a convenient 2-hour window on the date and time of your choice. When our team is on the way, we'll even send you a text message.
The Top Company For Junk Removal In Burlington County
When it comes to decluttering your residential or commercial property, choosing the right junk removal service is crucial. We Love Junk stands out as the best junk removal service in Burlington, NJ, offering a comprehensive range of services tailored to meet your specific needs. Whether it's an old furniture removal or a pile of construction debris, our team of professional and certified experts provides prompt and polite service for all of your waste disposal needs, with same-day or next-day availability!
LOCALLY OWNED AND OPERATED LOCAL JUNK REMOVAL COMPANY
We Love Junk is a family-owned and managed junk removal business in Burlington, NJ, offering excellent service to the community for many years. We are dedicated to providing our clients with the best possible service, and we'll go above and beyond to ensure you're satisfied with our work.
Unlike the big franchise removal firms, we don't have to charge extra to cover costs associated with franchises. That means you get low-cost, high-quality customer service when you work with We Love Junk!
Why Choose us for your Burlington County junk removal needs?
We provide a straightforward, quick, and inexpensive junk removal service to Burlington, NJ's residential and commercial clients. We'll notify you by text message when we're on the way so you're not wasting your day waiting for us. Once your junk removers arrive, they will:
Inspect everything you want to be removed and what should stay.
Give you a no-obligation, free estimate to remove all your unwanted items. The quote is all-inclusive with no hidden fees. All labor, hauling services, and disposal fees will be included!
Once you agree, we get started! You can sit back and relax as you watch your basement, attic, office, or commercial space become clutter-free!
After loading your junk, we haul it to a waste service center for eco-friendly disposal. Anything that can't be recycled will be taken to a waste-to-energy disposal facility, which is the most sustainable method.
From basement or attic cleanouts and carpet removal to full-service home interior demolition and removal - we haul it all in Burlington County!
Joyce I Keenan
May 18, 2022.
Well, even though they missed my appointment yesterday, I understand things happen, so I rebooked for today, and they did arrive on time. I do like this company because all the guys are very friendly and helpful. I will continue to use this company because the prices are fair, and they truly give me a very good experience.
Terez Graddick
May 18, 2022.
Juan and the guys were very nice. I had really large and heavy pieces of furniture and they were able to move everything quickly and efficiently.
Great company. They came in & did all the heavy lifting - literally. I was super grateful that they were able to give me a quote & start the work that day. Everyone was courteous, fast, careful & detailed. I'd absolutely use them again.
Vonna Burch
May 13, 2022.
They were awesome! Very professional and really helped ease a lot of my worries! Definitely using them again!
Connor Howell
May 11, 2022.
I had a great experience with We Love Junk. Jason and team were professional, very friendly, and extremely hardworking. They showed up exactly on time, ready to work. I thought my job would take all day and they managed to complete in just 2 hours. They performed junk removal and some light demo in my basement. The pricing was very fair and I highly recommend them for any similar job. I've been dreading cleaning out my basement and they made the entire process simple and enjoyable; I wish I had reached out sooner! Thank you!
Your Junk Could Be Gone Today!
Booking a free estimate in Burlington County is stress-free and easy!
Reliable and Professional
Junk Removal Services
We Love Junk is always there for our clients. Whether you need a single appliance removal or a complete cleanout, our goal is 100% customer satisfaction. Our team is trained to be friendly, professional, courteous, and respectful of your residential or commercial property.