Schedule Free On-Site Estimate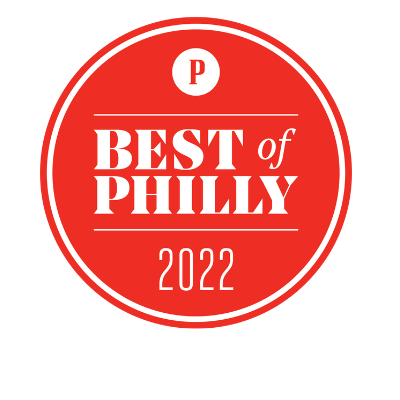 Tell Us What You Want Gone!
Text Us Pictures of What You Want Gone
Ask about our low-interest financing options today!
PHILADELPHIA GARAGE CLEAN OUT SERVICES
Also serving Bucks, Montgomery, Chester, and Delaware counties
Jealous of your neighbor's clean organized garage? You know the one you drive by and it is always spotless with everything in its place?
You're not alone, garages are one of the first areas in every home to generate the most clutter!
WE LOVE JUNK's Philadelphia area garage clean out services will help you take back your garage and get it organized today!
Just point to what you want to be removed and we will haul it away - it's that easy!
When you need your garage cleaned out in the Philadelphia area - WE LOVE JUNK has you covered!
Our garage clean out service is more than just picking up boxes, sweeping up, and taking unwanted items to the dump. WE LOVE JUNK handles all the labor, tools, disposal, sweeping, and haul away leaving you with a garage free from clutter. Our junk removal technicians will help you sort through items so you can decide what you want to keep and want you want gone.
The average garage clean out cost for a one-car garage is about $275 and a two-car garage is about $595.
Garage clean out prices vary depending on the amount of unwanted items you have. Our junk removal pricing is based on the space your items take up on our truck.
When we arrive onsite our technician will provide you an all-inclusive quote that covers labor, removal, and hauling. There are no hidden charges. All you have to do is show us what you want gone!
Every garage clean out is different and depends on how much junk you need to be removed. Since we usually have easy access from your garage to our truck garage cleanouts go much quicker than basement and attic cleanouts. 
Get Your Free Clean Out Estimate
Joyce I Keenan
May 18, 2022.
Well, even though they missed my appointment yesterday, I understand things happen, so I rebooked for today, and they did arrive on time. I do like this company because all the guys are very friendly and helpful. I will continue to use this company because the prices are fair, and they truly give me a very good experience.
Terez Graddick
May 18, 2022.
Juan and the guys were very nice. I had really large and heavy pieces of furniture and they were able to move everything quickly and efficiently.
Great company. They came in & did all the heavy lifting - literally. I was super grateful that they were able to give me a quote & start the work that day. Everyone was courteous, fast, careful & detailed. I'd absolutely use them again.
Vonna Burch
May 13, 2022.
They were awesome! Very professional and really helped ease a lot of my worries! Definitely using them again!
Connor Howell
May 11, 2022.
I had a great experience with We Love Junk. Jason and team were professional, very friendly, and extremely hardworking. They showed up exactly on time, ready to work. I thought my job would take all day and they managed to complete in just 2 hours. They performed junk removal and some light demo in my basement. The pricing was very fair and I highly recommend them for any similar job. I've been dreading cleaning out my basement and they made the entire process simple and enjoyable; I wish I had reached out sooner! Thank you!
OUR PHILADELPHIA GARAGE CLEAN OUT PROCESS
As a locally owned business serving the Philadelphia area, we take pride in making full-service clean outs as easy and stress-free as possible.
Just follow these steps and let our friendly junk removers take care of the rest.