Schedule Free On-Site Estimate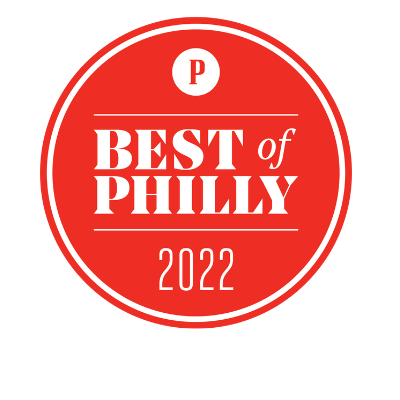 Tell Us What You Want Gone!
Text Us Pictures of What You Want Gone
Ask about our low-interest financing options today!
Finding affordable junk removal in Chester County, PA shouldn't be challenging. With We Love Junk, convenience meets reliability. Our locally-owned business is dedicated to providing personalized service that fits your schedule and exceeds your expectations. We understand that every job is unique, and we're committed to eco-friendly practices, ensuring your junk is handled responsibly.
Book your hassle-free junk removal estimate today and experience the ease of working with a team that cares about you and our community.
Comprehensive Junk Removal Solutions in Chester County, PA
We Love Junk offers a full range of junk removal services to meet the diverse needs of Chester County residents. Our team is equipped to handle all types of junk with the care and efficiency you deserve.
Household Junk:

Furniture, Appliances, Electronics
Your home is your haven, and unnecessary clutter can disrupt your peace. We remove a variety of household items, including old furniture, outdated appliances, and unwanted electronics. Our team ensures that your home is treated with respect and leaves your space clean and clutter-free.
Yard Waste:

Branches, Clippings, Soil
Outdoor spaces can accumulate waste that's tough to manage. We take care of all your yard debris, from branches and clippings after a storm to soil and other organic waste from your latest landscaping project. We'll help you maintain a pristine outdoor area that you can enjoy without any leftover mess.
Construction Debris:

Wood, Metal, Concrete
Construction and renovation projects can leave behind a lot of waste. We're here to help with the cleanup by removing wood scraps, metal pieces, concrete, and more. Our team will ensure that your construction site is safe and clean, allowing you to focus on the important work of building and renovating.
Special Items:

Hot Tubs, Pianos, Playsets
Some items are particularly challenging to remove due to their size, weight, or complexity. We specialize in removing bulky and difficult items like hot tubs, pianos, and playsets. Our skilled team has the expertise to safely and efficiently remove these items from your property, saving you the hassle and risk of doing it yourself.
Why Locals Consider Us The Best Junk Removal Company
At We Love Junk, we understand that seeking junk removal services in Chester County, PA should be straightforward and stress-free. That's why we've streamlined our process to ensure your experience is as hassle-free as possible.
Personalized Service for Every Unique Job

Whether you're clearing out a single room or an entire property, our team approaches each job with a fresh perspective tailored to your specific needs. Our experts listen carefully to your requirements and provide solutions that are customized just for you. We handle your items with care and consideration, ensuring that everything is removed efficiently and respectfully.

Locally Owned - Serving You with Pride

As a locally owned business in Chester County, We Love Junk takes pride in serving our neighbors. Our deep understanding of the local area and community allows us to offer a more personal touch that big, national chains can't match. We're not just a service; we're your neighbors, and we're here to support you in keeping our community clean and clutter-free.

Schedule at Your Convenience

Your time is valuable, and we respect that. That's why we offer convenient online booking options that allow you to schedule your junk removal at a time that works best for you. No more waiting around or dealing with inconvenient time slots. We work with your schedule to make junk removal easy and accommodating. Plus, we ensure punctuality and quick service so you can get back to what matters most to you.
At We Love Junk, we've refined our junk removal process to ensure maximum efficiency and customer satisfaction. We understand that your time is precious, and we strive to make our service as convenient and unobtrusive as possible. Here's how our straightforward three-step process works:
Start Your Journey to a Junk-Free Home Now
Embarking on a junk-free journey transforms your space and mind. Our commitment to personal service and eco-friendly practices means that when you choose us for junk removal in Chester County PA, you're choosing a cleaner home and a healthier planet. Don't let clutter control your space any longer.
Take the first step today; schedule your junk removal service with We Love Junk at 267-485-3338 and enjoy the peace of mind that comes with a decluttered, organized home.