Schedule Free On-Site Estimate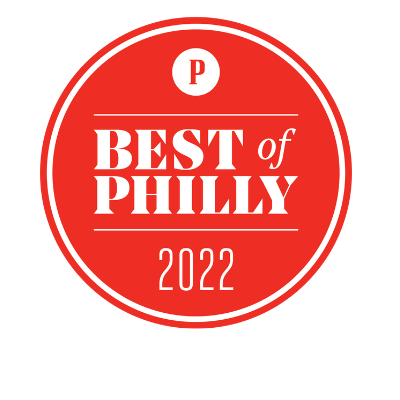 Tell Us What You Want Gone!
Text Us Pictures of What You Want Gone
Ask about our low-interest financing options today!
WE CAN HAUL ALMOST ANYTHING!
If you are a business owner in Philadelphia, PA, chances are you have come across the need for commercial junk removal services at some point. Whether from a construction project, office clean-out, or simply accumulated over time, junk can quickly become a problem for businesses of all sizes. 
Junk removal companies like We Love Junk offer commercial junk removal services that can save you time and money. We understand that every business is different, so we offer customized solutions to your specific needs.
Our team of professionals will come to your location and remove all of the junk, haul it away, and dispose of it properly. We will even sweep up the area afterward so you can return to business as usual.
The benefits of using commercial junk removal services
Save time – When you use our services, you won't have to worry about taking the time to remove the junk yourself. This can be a huge time-saver, especially if you have a lot of junk to remove.
Save money – Many businesses choose to DIY their junk removal in an attempt to save money. However, this often costs more in the long run when you factor in the cost of renting a dumpster, buying hauling supplies, and taking time away from your business to do the work.
Avoid injuries –Junk removal can be dangerous if you don't have the experience to do it safely. Please leave it to the professionals to avoid putting yourself or your employees at risk of injury.
Get rid of junk quickly –When you use commercial junk removal services, you can rest assured that we will remove your junk quickly and efficiently. This is especially important if you have a time-sensitive project that needs to be completed.
If you're looking for commercial junk removal services in Philadelphia, PA, We Love Junk is the perfect solution. We are a full-service junk removal company that can handle any size job, and we'll work around your schedule to get the job done. So contact us today to get started!
Our Commercial Junk Removal Services
Office Furniture Removal and Clean Out Service
Whether you're downsizing, moving to a new location, or just need to get rid of old furniture, We Love Junk has the labor, tools, and transportation service you need. Furniture disposal can be a difficult and time-consuming task, especially if the furniture is large or heavy. Our office furniture removal and clean-out services are your solution.
Commercial Equipment Removal
If you need to remove old commercial equipment, we can help with that too! We have experience clearing all types of commercial equipment, including but not limited to:
Cubicles and office partitions
Large industrial machinery
Warehouse shelving
Printers, copy machines, and computer equipment
And more!
Dumpster Overflow Service
Unfortunately, illegal dumping is a massive problem in Philadelphia. Neighbors see your dumpster as an opportunity to get rid of their unwanted items. Worse, they don't care if the dumpster is already full.
If your office dumpster is overflowing and you need a quick solution, our dumpster overflow service is perfect for you! Schedule a same-day pickup, and our junk removal team will come by to collect any debris left outside the dumpster.
Avoid charges from your dumpster company - schedule a dumpster overflow pick-up now!
Foreclosure & Property Management Clean Out Service
We understand that dealing with foreclosures and property management can be complex and challenging. Our clean-out services are designed to make the process as smooth and stress-free as possible. We will remove all unwanted items from the property from top to bottom and take care of all the hauling too.
If you need a property cleaned out, contact us today! We offer free quotes and same-day service in many cases.
If you're looking to clean out a storage unit, we can help with that too! Our team will come to your location and remove all unwanted items from the unit. We'll even sweep it out for you before we go!
Schedule a storage unit clean-out today!
Commercial Construction Debris Removal
Are you renovating your office or commercial space? We can help with that too! We Love junk offers construction debris removal services to make sure your debris and junk are properly disposed of. We'll even clean up the area for you when we're done!
Top 5 Reasons to Outsource Your Philadelphia Area Commercial Junk Removal to We Love Junk
We're a full-service company - that means we do all the work for you!
We're professionals - our team is trained in Junk Removal, and we have the experience to get the job done right
We're licensed and insured - so you can rest assured your property is in good hands
We're fast and efficient - we'll have your junk removed in no time!
We're affordable - we offer competitive rates for our Junk Removal services.
Need commercial junk removed from your Philadelphia area property? Contact We Love Junk today! We offer free quotes and same-day service in many cases.
Get Your Free Commercial Junk Removal Estimate
We'll do everything we can to serve you, but there are a few things we can't take.
Herbicides and Pesticides
Hazardous or Dangerous Items

Items Too Massive to Lift Safely
Tell Us What You Want Gone!