Schedule Free On-Site Estimate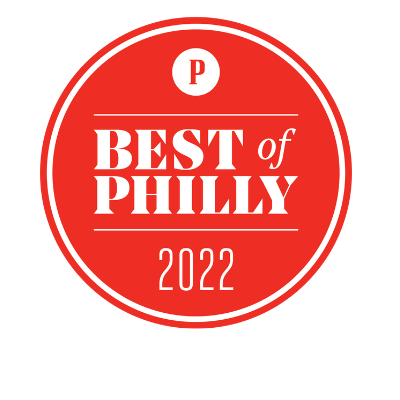 Tell Us What You Want Gone!
Text Us Pictures of What You Want Gone
Ask about our low-interest financing options today!
STRESS-FREE

ESTATE CLEANOUT SERVICES

IN THE PHILADELPHIA AREA
Unfortunately, the need for an estate cleanout service usually comes around the time of a tragic loss. We understand sorting through your loved one's items accumulated over the years can be a difficult task.
Our cleanout technicians are patient, respectful, and will work with you to find the items you want to keep. Over the years, people accumulated tons of items, furniture, and trinkets. While a lot of these items are going to be characterized as junk and hauled away some may hold sentimental value to you or your family members. It's important that anyone who may want to keep anything is at the estate cleanout or the items are evaluated and separated before we arrive.
While WE LOVE JUNK is fully licensed and insured - respecting the property remains our top priority. Our professional junk removal technicians will arrive on time and provide you with a fair no-obligation quote.
Once you accept - Just point to what you want to be removed and we will haul it away - it's that easy!
Our Estate Cleanout Process
When our estate cleanout team arrives you will show them the items you want removed. They will provide you a firm quote and if you accept - the junk removal will begin.
You may want to sort through the items before our team arrives to make sure the items you want to discard don't have sentimental value to another family member. We recommend squaring everything away with your family before we arrive but it's not required. If you need help digging through large piles of items - we will happily assist with the process.
Most estate cleanouts can be handled in one trip depending on the amount and size of unwanted items. If the total load is more than one full truck, we will go dump and come straight back to complete the job!
The estate cleanout can be completed in one service call or multiple if you want to go room by room. During what is most likely a deeply difficult time for you and your family, our primary goal is to make the process as smooth and stress-free as possible!
Get Your Free Estate Clean Out Estimate
Joyce I Keenan
May 18, 2022.
Well, even though they missed my appointment yesterday, I understand things happen, so I rebooked for today, and they did arrive on time. I do like this company because all the guys are very friendly and helpful. I will continue to use this company because the prices are fair, and they truly give me a very good experience.
Terez Graddick
May 18, 2022.
Juan and the guys were very nice. I had really large and heavy pieces of furniture and they were able to move everything quickly and efficiently.
Great company. They came in & did all the heavy lifting - literally. I was super grateful that they were able to give me a quote & start the work that day. Everyone was courteous, fast, careful & detailed. I'd absolutely use them again.
Vonna Burch
May 13, 2022.
They were awesome! Very professional and really helped ease a lot of my worries! Definitely using them again!
Connor Howell
May 11, 2022.
I had a great experience with We Love Junk. Jason and team were professional, very friendly, and extremely hardworking. They showed up exactly on time, ready to work. I thought my job would take all day and they managed to complete in just 2 hours. They performed junk removal and some light demo in my basement. The pricing was very fair and I highly recommend them for any similar job. I've been dreading cleaning out my basement and they made the entire process simple and enjoyable; I wish I had reached out sooner! Thank you!
Why Choose WE LOVE JUNK for Estate cleanout
Tell Us What You Want Gone!