Schedule Free On-Site Estimate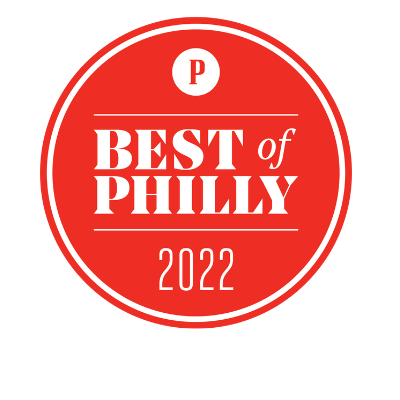 Tell Us What You Want Gone!
Text Us Pictures of What You Want Gone
Ask about our low-interest financing options today!
Furniture Removal in The Philadelphia Metro Area
WE LOVE JUNK provides the best furniture removal in Philly!
Getting rid of old furniture can sometimes be a daunting task. It's not as easy as just leaving it on the curb for the local trash company to come and collect. They have strict guidelines about what they can and cannot pick up.
Don't stress! Our Philadelphia furniture removal service makes getting rid of your old unwanted furniture easy. We can pick up and haul away all of your oversized items and dispose of them in an eco-friendly manner. Our disposal site will recycle any large furniture items and incinerate anything that cannot be recycled to create steam energy!
Here are some of the large furniture items we can remove for you:
Couches & Recliners
Table & Chairs
Hutches & Shelving
Mattresses & Bedframes
Dressers
TV Stands
and more!
PHILADELPHIA FURNITURE DISPOSAL PROCESS
Our number-one priority is to make getting rid of unwanted junk and furniture simple for you. Here's how it works:
Quick Appointments. We work 6 days a week! Tell us when you want to get started and we'll be there!
On-Time Arrival. Our crew will be on time. Of course, we'll bring everything we need to complete the job!
Full-Service Removal. All you have to do is show us what goes. Then we'll do all the heavy lifting!
WE LOVE JUNK goes the extra mile to reduce waste. That's why we donate what we can, recycle what we're able to, and then dispose of what's left.
You'll never have to worry about unexpected or changing junk removal costs with us!
Upfront. We'll always give you a no-cost quote before we get started!
No-Obligation. You are never obligated for requesting a service quote.
Straightforward. Our pricing is easy to understand and covers all costs.
Simple. Pay how you need to. We accept cash, checks, cards, Venmo, and Cash App.
Ready to get started? We make it easy!
Book Now. You can access our online system 24/7. All you have to do is select a date and time. Then, tell us about your unwanted junk and we'll take it from there!
Call 267-485-3338. Sometimes you just need to speak to a pro. In that case, give us a call! We'll answer your questions and arrange an appointment to fit your needs.
The fastest way is to get rid of unwanted old furniture is to hire a local junk removal service like us! We have same and next-day appointments so you can clear your home of all your unwanted items today!
Some will, some won't. It all depends on your township and trash collection company's regulations. It's best to check with them directly to see if they will pick up large items curbside. If you're in Philadelphia, we have created a furniture removal guide with everything you need to know!
We haul it all! We can pick up any type of old unwanted furniture from metal shelves to heavy wood wall units. Our team will do all the heavy lifting too!
We charge based on how much space your items take up in our truck. The minimum price for a single item is $135.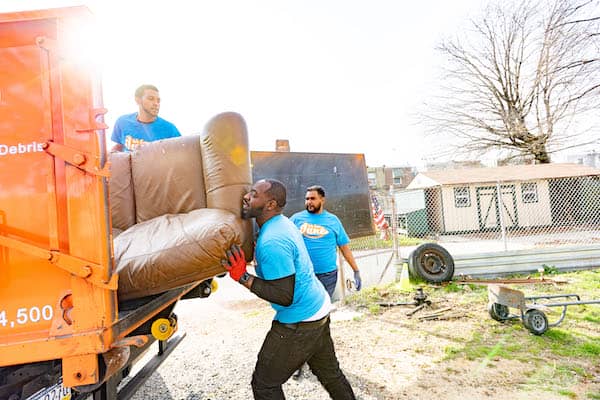 Get Your Free Furniture Removal Estimate
Reliable and Professional
Junk Removal Services
We Love Junk is always there for our clients. Whether you need a single appliance removal or a complete cleanout, our goal is 100% customer satisfaction. Our team is trained to be friendly, professional, courteous, and respectful of your residential or commercial property.