Schedule Free On-Site Estimate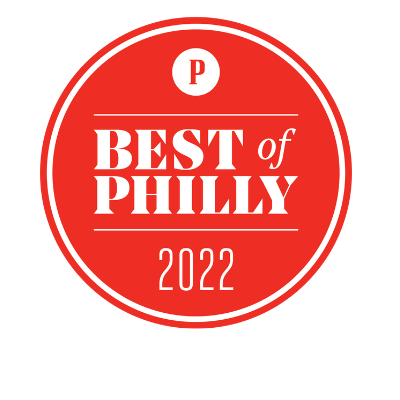 Tell Us What You Want Gone!
Text Us Pictures of What You Want Gone
Ask about our low-interest financing options today!
Philadelphia Hot Tub Removal
WE LOVE JUNK is the team you need for hot tub removal service in Philly and these neighboring communities:
Don't go it alone! Call in the pros at WE LOVE JUNK to remove your spa or hot tub! We're a full-service team!
Disassembly. Some units must be taken apart in order to be safely moved. We'll handle all of that.
Loading. Our truck can hold even the biggest loads! Your old hot tub is no problem for us.
Hauling. Once we've got your space cleaned up, we'll haul the hot tub away for disposal.
You don't have to worry about a thing! Since we handle everything from the prep to the disposal, all you have to do is enjoy your new space when we're done!
We don't automatically dump the junk we haul away. The same goes for hot tubs. We'll do what we can to reduce the amount of debris that must be dumped.
Donation. Is the spa still in good shape? Then we can haul it to a new location to be reused!
Recycling. Some parts of your hot tub may be recyclable. If so, then we'll take them for processing.
Disposal. In some situations, disposal is the only option. In that case, we'll make sure it's all done safely.
WE LOVE JUNK always offers upfront pricing for our junk removal services. So, when you call on us, the hot tub removal cost will never be a surprise.
No-Cost Quotes. We'll take a look at the hot tub and give you a firm quote to remove it.
One Easy Price. One price covers the whole job. You won't pay extra for labor or hauling!
Guaranteed. Don't worry about fluctuating costs because our quotes are guaranteed!
Simple Settling. We accept all major payment methods for your convenience.
Get $20 off when you book online!
Jacuzzi and hot tub removal isn't an easy task. It requires strength, tools, and experience to get it done safely without damaging your property or anyone getting hurt. 
You can trust the experts at We Love Junk are up to the task! We have the tools and experience to remove your old, unwanted, hot tub or jacuzzi spa safely and efficiently. 
Contact us to schedule your free estimate. 
We price our hot tub removal services based on the size of your hot tub, how difficult it is to move, and the location. 
Hot tub removals that involve steps or long hauls to our truck are going to be more costly than ones where we can pull the truck right up next to it. 
Whether you're preparing for a new hot tub or jacuzzi spa installation or just want to get rid of the old eye sore you do not need to schedule your hot tub removal far in advance. With multiple trucks, we have plenty of same and next-day availability to get old hot tubs removed fast!
Get Your Hot Tub Removal Estimate
HOT TUB REMOVAL SERVICE BY LOCAL PROS
WE LOVE JUNK makes the hot tub removal process simple and stress-free. Just follow these steps and let our friendly light demolition experts take care of the rest.
Tell Us What You Want Gone!