Schedule Free On-Site Estimate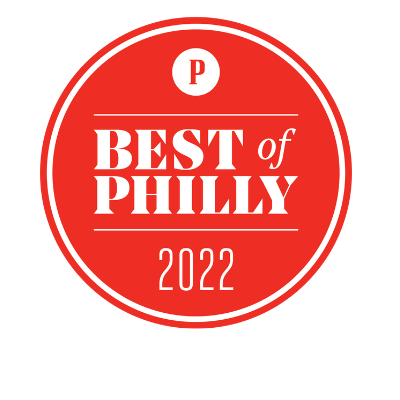 Tell Us What You Want Gone!
Text Us Pictures of What You Want Gone
Ask about our low-interest financing options today!
Junk removal in Bucks County, PA, has never been easier or more environmentally responsible. We Love Junk, a locally-owned and operated junk removal company, specializes in providing comprehensive junk removal services tailored to your needs. Our professional team is dedicated to helping you reclaim your space while ensuring eco-friendly practices are at the heart of everything we do.
Let We Love Junk transform your home or office into a cleaner, more organized environment. Reach out to us today and discover the difference our top-rated junk removal services can make in your life.
Why Choose Our Junk Removal Services in Bucks County, PA
Discover how our specialized services, personalized approach, and dedication to the environment make us the best choice among other junk removal companies in Bucks County, PA:
Unique Aspects of Our Services
Proprietary process for efficient junk removal:

We've developed a system that ensures your space is free of unwanted junk in the most organized and effective manner possible.

Specialized equipment to handle all types of Junk:

We have invested in state-of-the-art equipment to handle various kinds of Junk, from large appliances and furniture to construction debris and yard waste. Our team is well-equipped to tackle even the most challenging junk removal tasks easily.
Commitment to Customer Satisfaction
Since every client's needs are unique, we customize our services to fit your specific requirements. From single-item pickups to full property cleanouts, our team is committed to providing the best service that suits your situation.
Additionally, our team members are experts in their field and genuinely care about providing exceptional customer service. 
Eco-Friendly Practices
At We Love Junk, we are committed to minimizing waste by sorting through unwanted items to identify those that can be donated or recycled. By partnering with local charities and recycling facilities, we strive to give your items a new life and reduce the environmental impact of disposal.
We utilize waste-to-energy disposal methods for items that cannot be donated or recycled. This process involves converting waste into usable energy, such as electricity or heat, which helps minimize landfill waste and contributes to a more sustainable approach to junk management.
We Love Junk: Our Full Service Junk Removal
Our furniture removal services in Bucks County ensure the safe and efficient removal of large items such as furniture and appliances. Our experienced team members handle everything from the heavy lifting to the disposal of items in an eco-friendly manner, reducing the environmental impact and leaving your space clutter-free.

We Love Junk specializes in decluttering basements, garages, and attics in Bucks County, PA. Our clean out services not only remove unwanted items, but our team also provides expert tips on organizing your valuable space. Let us help you transform your cluttered areas into functional, organized spaces.

In addition to prioritizing the appropriate recycling or repurposing of materials, our skilled team excels in extracting and disposing of carpets. As a result, you can rely on us to simplify the process of discarding worn-out carpets and manage your carpet removal requirements with an eco-conscious approach.
We offer shed removal and light demolition services to safely disassemble and remove structures such as old sheds, decks, and playsets. Our team ensures responsible disposal of construction debris and follows all necessary safety precautions throughout the process, including:

 

Wearing appropriate personal protective equipment (PPE) like gloves, hard hats, safety glasses, and high-visibility vests.

Securing the work area to prevent unauthorized access and potential hazards to others.

Utilizing proper tools and equipment for efficient and safe demolition.

Adhering to local regulations and guidelines for disposal of construction debris.

Conducting regular safety briefings and inspections to maintain a safe working environment.

At We Love Junk, we specialize in appliance hauling services, effectively taking care of outdated or non-functioning appliances on your property, such as the following:

 

Refrigerators

Stoves

Washing machines

Dryers

Dishwashers

Air conditioners

Microwaves

Getting rid of an old hot tub or above-ground pool can be back-breaking! Sit back and relax while we safely remove and haul away your unwanted hot tub.
From garage, attic, and basement cleanouts, all the way to a single-family home or commercial office junk removal, our team of junk removal experts can handle any Bucks County PA junk removal project, small to large.
WE LOVE JUNK makes the process simple and stress-free. Just follow these steps and let our friendly junk removers take care of the rest.
Our Streamlined Junk Removal Bucks County Process
From scheduling your appointment to responsibly disposing of your items, we've got you covered every step of the way.
Schedule Junk Removal Conveniently
At We Love Junk, we strive to make scheduling your junk removal appointment as convenient as possible. Our user-friendly online booking system and phone scheduling options are available 24/7, allowing you to choose an appointment day and time that best fits your schedule. We also offer flexible appointment options to cater to your specific needs.
Free Estimate and Service
Our transparent on-site estimate process ensures you receive an all-inclusive quote with no hidden fees. Once you approve the estimate, our expert team handles all the heavy lifting, loading, and junk hauling, so you don't have to lift a finger. With our professional service, you can relax while we clear away your unwanted items.
Customer Testimonials and Reviews
Joyce I Keenan
May 18, 2022.
Well, even though they missed my appointment yesterday, I understand things happen, so I rebooked for today, and they did arrive on time. I do like this company because all the guys are very friendly and helpful. I will continue to use this company because the prices are fair, and they truly give me a very good experience.
Terez Graddick
May 18, 2022.
Juan and the guys were very nice. I had really large and heavy pieces of furniture and they were able to move everything quickly and efficiently.
Great company. They came in & did all the heavy lifting - literally. I was super grateful that they were able to give me a quote & start the work that day. Everyone was courteous, fast, careful & detailed. I'd absolutely use them again.
Vonna Burch
May 13, 2022.
They were awesome! Very professional and really helped ease a lot of my worries! Definitely using them again!
Connor Howell
May 11, 2022.
I had a great experience with We Love Junk. Jason and team were professional, very friendly, and extremely hardworking. They showed up exactly on time, ready to work. I thought my job would take all day and they managed to complete in just 2 hours. They performed junk removal and some light demo in my basement. The pricing was very fair and I highly recommend them for any similar job. I've been dreading cleaning out my basement and they made the entire process simple and enjoyable; I wish I had reached out sooner! Thank you!
Contact Us and Schedule Your Junk Removal in Bucks County, PA, Today!
If you're ready to take the first step towards a clutter-free space, We Love Junk provides comprehensive junk removal services in Bucks County, PA. In addition to practicing eco-friendly disposal methods, we tailor our services to your needs, ensuring a stress-free and environmentally conscious experience. So, contact us today and let us help you reclaim your valuable space!
GET RID OF YOUR JUNK TODAY!
Booking junk removal in Conshohocken is stress-free and easy!
Local Experts for Junk Removal in Bucks COunty
WE LOVE JUNK is the hometown team you need for junk removal and clean outs!
Reliable and Professional
Junk Removal Services
WE LOVE JUNK is always there for our clients. Whether you need a single appliance or full cleanout, our goal is 100% customer satisfaction. Our team is trained to be friendly, professional, courteous, and very respectful of your property.