Schedule Free On-Site Estimate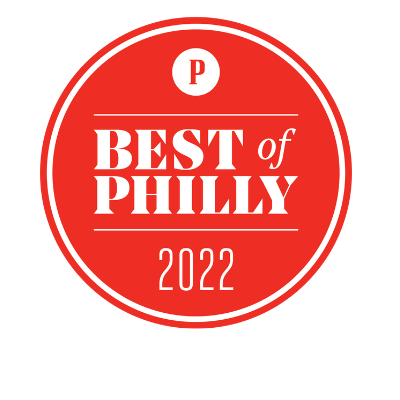 Tell Us What You Want Gone!
Text Us Pictures of What You Want Gone
Ask about our low-interest financing options today!
Stress-free basement cleanouts in the philadelphia area
Also serving Bucks, Montgomery, Chester, and Delaware counties
It happens to everyone, your basement starts neat, clean, and organized when you move in and the next thing you know, you're looking for a basement cleanout service. Over the years as you accumulate more items and keepsakes that you don't know where to store - they end up getting thrown in the basement.
Basement cleanouts in Philadelphia, PA can seem like a daunting task. All those trips up and down the steps with heavy boxes, old furniture, and unwanted items can be exhausting.
WE LOVE JUNK removal services is here to help you take back your basement! Our team of Philadelphia junk removal professionals will patiently help you sort through the clutter and separate the items you want to keep and what you want to be hauled away.
When you need your basement cleaned out in the Philadelphia area - call WE LOVE JUNK for fast and affordable service!
A basement cleanout is a full-service experience! WE LOVE JUNK takes all the stress and hard work out of decluttering your Philadelphia, PA basement. 
All you have to do is schedule your free estimate online or by phone. We will provide you a 2-hour window so you're not waiting around wasting your entire day. When the junk removal technicians are on the way, we will send you a text message. 
Once on-site, we provide an affordable all-inclusive free junk removal estimate. If you agree to the price we will get started right away! You just point to the items you want to be removed and we will haul them away.
On average, basement cleanouts in Philadelphia, PA cost between $295 - $695. Our junk removal pricing is based on the space your items take up on our truck.
It all depends on the size of your basement, the difficulty to get the items out to our truck, and how many unwanted items you want hauled away. 
Every basement cleanout is different and depends on how difficult it is to get your unwanted items to our truck and overall how much junk you need to be removed. We have done them in as little as 1 hour and as long as 3 hours.
The good news - we don't charge by the hour!
If you have large piles of boxes and old items, it is helpful if you separate out the items you want to keep before we arrive. If there are items buried in the basement clutter, we will help you get to them and make sure nothing that you want to keep is disposed of
Our disposal process is eco-friendly using specific waste management facilities that will recycle eligible items. Items that cannot be recycled will be incinerated. Waste to energy incineration is the most sustainable alternative to landfills. You can feel good knowing your unwanted items are being disposed of in the most environmentally friendly way possible!
Get Your Free Basement Cleanout Estimate
Joyce I Keenan
May 18, 2022.
Well, even though they missed my appointment yesterday, I understand things happen, so I rebooked for today, and they did arrive on time. I do like this company because all the guys are very friendly and helpful. I will continue to use this company because the prices are fair, and they truly give me a very good experience.
Terez Graddick
May 18, 2022.
Juan and the guys were very nice. I had really large and heavy pieces of furniture and they were able to move everything quickly and efficiently.
Great company. They came in & did all the heavy lifting - literally. I was super grateful that they were able to give me a quote & start the work that day. Everyone was courteous, fast, careful & detailed. I'd absolutely use them again.
Vonna Burch
May 13, 2022.
They were awesome! Very professional and really helped ease a lot of my worries! Definitely using them again!
Connor Howell
May 11, 2022.
I had a great experience with We Love Junk. Jason and team were professional, very friendly, and extremely hardworking. They showed up exactly on time, ready to work. I thought my job would take all day and they managed to complete in just 2 hours. They performed junk removal and some light demo in my basement. The pricing was very fair and I highly recommend them for any similar job. I've been dreading cleaning out my basement and they made the entire process simple and enjoyable; I wish I had reached out sooner! Thank you!
OUR PHILADELPHIA BASMENT CLEANOUT PROCESS
We take pride in making full-service basement cleanouts as easy and stress-free as possible.
Just follow these steps and let our friendly junk removers take care of the rest.