Schedule Free On-Site Estimate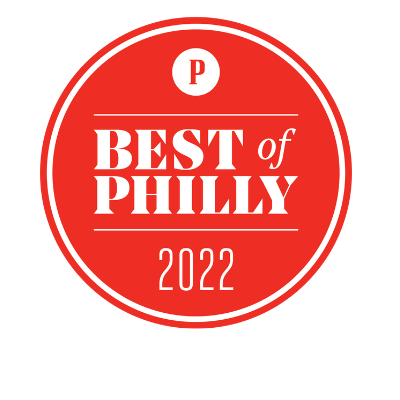 Tell Us What You Want Gone!
Text Us Pictures of What You Want Gone
Ask about our low-interest financing options today!
We Love Junk is your trusted local expert, offering comprehensive and reliable junk removal services in Cherry Hill, NJ, to help you reclaim your space. With our expertise, we specialize in a wide range of services, including house cleanouts, appliance removal, yard waste disposal, and estate cleanouts. Our efficient and meticulous team handles every job with utmost care and attention to detail.
Ready to say goodbye to unwanted junk and hello to a clutter-free environment? Contact us today or try our price estimator tool, and let We Love Junk take care of all your junk removal needs.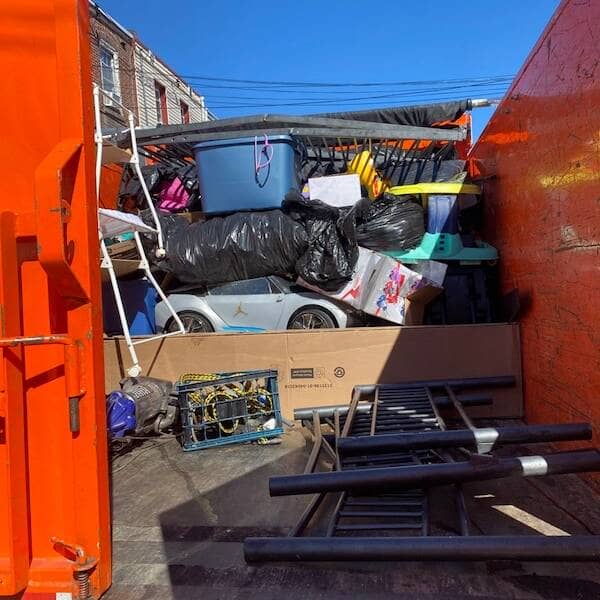 Professional Junk Removal Services in Cherry Hill, NJ
Ready to tackle that decluttering project and reclaim your space? Need to free up your garage for parking or planning a home remodeling project that requires light demolition? With our wide range of top-rated services, we are here to meet all your junk removal needs. 
Some of our exceptional Cherry Hill, NJ junk removal services include:
Why Choose Our Junk Removal Services in Cherry Hill, NJ?
When it comes to skilled junk removal in Cherry Hill, New Jersey, We Love Junk is your trusted local partner. As a family-owned and operated company, we have proudly served the Cherry Hill community for years, providing exceptional junk removal services and going above and beyond to ensure your satisfaction.
Prompt and Courteous Service
Our team of professional and certified experts is dedicated to delivering prompt and courteous service. With same-day or next-day availability, we prioritize your convenience and waste disposal requirements. We understand the value of your time and strive to minimize any disruption to your schedule. Rest assured that when you choose We Love Junk, you can expect reliable and efficient service from start to finish.
Affordable, Transparent, and Upfront Pricing
Unlike large franchise junk removal companies, we don't upcharge to compensate for franchise expenses. We are committed to providing you with affordable prices without compromising the quality of our service. When we provide you with a quote, it will be all-inclusive with no hidden fees. You can trust that our pricing accurately reflects the scope of the job, including labor, hauling services, and disposal fees.
Simple, Quick, and Inexpensive Service
We Love Junk's ur junk removers arrive at your location, you can show them everything you want to be removed and what should stay. They will provide you with a no-obligation, free estimate to remove all your unwanted items. Our pricing is transparent, ensuring that there are no surprises or additional costs along the way. 
Once you agree to the estimate, we get started promptly, allowing you to sit back, relax, and watch as your basement, attic, office, or restaurant becomes clutter-free.
Environmentally Responsible Disposal
After your junk is loaded up, we take it to a waste service center for eco-friendly disposal. Whenever possible, we prioritize recycling and donation of items to reduce waste. Anything that cannot be recycled will be taken to a waste-to-energy disposal facility, ensuring the most sustainable method of waste disposal. 
Locally Owned and Operated Junk Removal Company
Experience the convenience and reliability of a locally owned junk removal company. As a locally owned and operated business, we take pride in serving the Cherry Hill community. We are committed to delivering great customer service and ensuring your satisfaction every step of the way.
Our Hassle-Free Junk Removal Process
Definitely not! At We Love Junk, customer service is our top priority. That means you won't be stranded for the rest of the day waiting for your service appointment.
For a convenient 2-hour window on the date and time of your choice, book an online estimate. When our team is on the way, we'll even send you a text message.
Schedule Your Hassle-Free Junk Removal Service Today
We Love Junk is your go-to solution for your professional junk removal needs in Cherry Hill, NJ. With our comprehensive range of services, including furniture removal and more, we provide efficient and reliable solutions to help you reclaim your space.
So, when it comes to Cherry Hill junk removal, trust the experts at We Love Junk. Contact us today for a free estimate and let us take care of your junk removal needs.
Your Junk Could Be Gone Today!
Booking a free estimate in Montgomery County is stress-free and easy!
Reliable and Professional
Junk Removal Services
WE LOVE JUNK is always there for our clients. Whether you need a single appliance or full cleanout, our goal is 100% customer satisfaction. Our team is trained to be friendly, professional, courteous, and very respectful of your property.