Schedule Free On-Site Estimate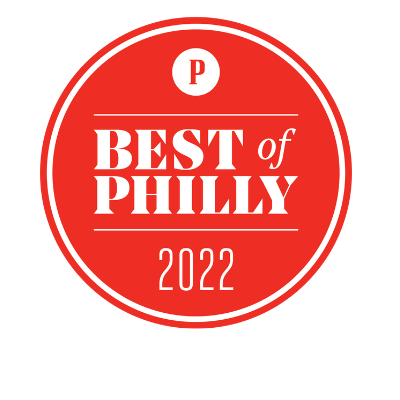 Tell Us What You Want Gone!
Text Us Pictures of What You Want Gone
Ask about our low-interest financing options today!
When you have an excess of junk in your home that has become an eyesore, cleaning and removing it on your own may be tempting. However, this job is best left to professionals as injuries may occur. For example, since you don't know what type of trash is in the location, a cleanout job can easily turn into a huge mess. So, if you're planning to take on construction debris or complete a house cleanout in Moorestown, NJ, We Love Junk is here to help!
We Love Junk is the top-rated junk removal service in Moorestown! We offer professional and reliable services to residential and commercial customers. We specialize in removing all types of junk, including furniture, appliances, electronics, construction debris, etc. We also offer cleanout services to help you get rid of unwanted items and clutter. We're here to help you make your space clean, safe, and junk-free!
Contact us today to schedule a free on-site estimate!
We Love Junk: Top-Rated Junk Removal Service in Moorestown
We Love Junk is the company you want to call for all of your cleanout needs. We're prompt, efficient, and offer cost-effective junk removal services in Moorestown, NJ, and the surrounding areas. Our services include:
Although home improvement projects are a great investment, you'll first have to eliminate the waste from renovating, like old wood, concrete, shingles, drywall, and more. If you're undertaking construction, remodeling, or demolition work, why not let We Love Junk handle the waste removal for you? We can clear away all the materials in an eco-friendly manner and dispose of them properly.

We Love Junk offers quick and effective junk removal services to declutter your basement, attic, garage, or home. Our team will work around any items you wish to keep on the property and clean up any remaining dirt, debris, or trash when they are finished.

Suppose you have cumbersome appliances that need to be removed but don't know how to go about it. In this case, give us a call! We Love Junk can help with old refrigerators, washing machines, and stoves. Unfortunately, not only are they notoriously hard to pick up and move, but most trash companies also won't take them. So let us deal with the heavy lifting so that you can remain stress-free you don't have to stress!
Aren't all junk removal companies the same?
Definitely not! At We Love Junk, customer service is our top priority. That means you won't be stranded for the rest of the day waiting for your service appointment.
For a convenient 2-hour window on the date and time of your choice, book an online estimate. When our team is on the way, we'll even send you a text message.
We're a family-owned and operated cleanup company, so you can rely on us when you need prompt junk removal services. Schedule your appointment today!
Quick and Efficient Services
Prompt, professional, and always on time, our service crew is trained to handle any junk removal project you may have. We understand your time is valuable, so we'll always be there when you need us.
In addition to your time, we know that you're very careful with your money, which is why we charge reasonable and transparent fees for our services. We want to work with you to provide the most competitive rates that fit your budget.
Professionally-Trained Service Crew
No project is too big or small for our professionally trained team at We Love Junk. From a single stack of paper to an entire house full of junk, we can help you declutter and get your life back on track.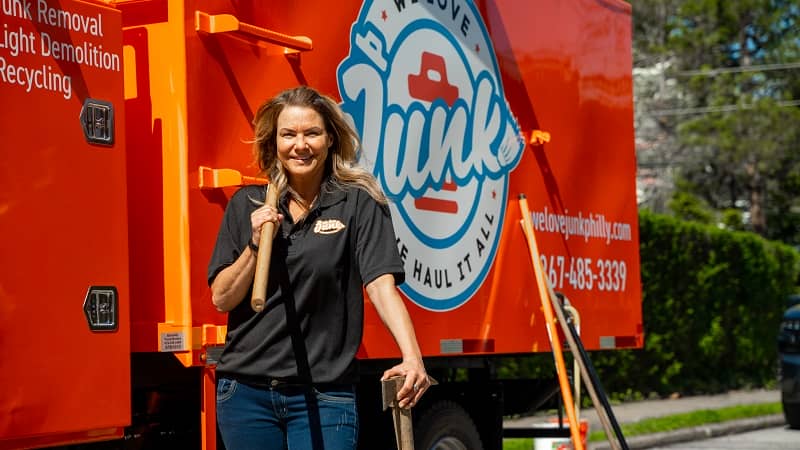 Before anything else, schedule an appointment with WE LOVE JUNK for all your junk removal needs!

On the day of your appointment, we'll send you a text or call to let you know that we're on our way.

After we arrive and assess the situation, we'll give you a free quote to remove whatever you need.

Once you have approved our pricing, we can start our efficient junk removal service!

We'll take care of the removal, loading, and hauling process from start to finish.
Need To Declutter in Moorestown? Call Us!
We Love Junk is the dependable and affordable junk removal service you can trust when decluttering your home in Moorestown. So, contact us today, and let's get started on giving you a clutter-free life! 
If you have questions about our services or want to schedule a free estimate for your project, don't hesitate to reach out. We'll be happy to answer your queries and give you a hassle-free experience!
Live in a neighboring town and looking for junk removal in Cherry Hill, NJ? Don't worry, we can help!
Your Junk Could Be Gone Today!
Booking a free estimate in Montgomery County is stress-free and easy!
Reliable and Professional
Junk Removal Services
WE LOVE JUNK is always there for our clients. Whether you need a single appliance or full cleanout, our goal is 100% customer satisfaction. Our team is trained to be friendly, professional, courteous, and very respectful of your property.
Moorestown is a suburban community in Burlington County, New Jersey, known for its historic and vibrant downtown area, the Moorestown Mall, and plenty of restaurants and parks. With a population of 21,000 people, it's one of the most affluent townships in South Jersey. It's also home to many corporate headquarters and retail stores, making it a great place for business owners. With all its beauty and charm, Moorestown is an ideal place to call home!
We Love Junk proudly serves the residents of Moorestown by taking care of their junk removal needs. Whether you need us for construction or demolition services, appliance removal, furniture disposal, or a thorough house cleanout, don't hesitate to give us a call! Our professional team ensures that your home or business stays clutter-free and orderly.