Schedule Free On-Site Estimate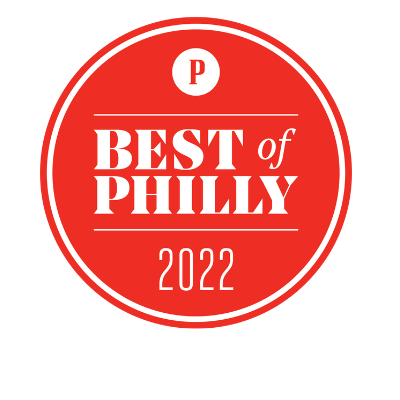 Tell Us What You Want Gone!
Text Us Pictures of What You Want Gone
Ask about our low-interest financing options today!
Looking for a quality junk removal company in Pennsauken? We Love Junk is pleased to serve the residents of Pennsauken, NJ, and its surrounding communities, including Camden County, Bucks County, Delaware County, Montgomery County, and more! We offer fair and transparent pricing on all of our services, and you can easily schedule your appointment using our 'Book Now' feature or call us over the phone.
As a top-rated junk removal service in Pennsauken, NJ, we provide quick, hassle-free, and affordable junk removal services to businesses and homeowners in the Pennsauken, NJ area. Whether you need appliance or carpet removal, furniture and hot tub removal, light demolitions, or entire house cleanouts, we take on any job, large or small. 
We're here to help you with your Junk Removal needs in Pennsauken, NJ. We are always on schedule, offer free estimates, and our team is highly professional, courteous, and respectful of your property. Call us now for a free estimate!
Fast and Affordable Pennsauken Township Junk Removal Service You Can Trust
When was the last time you tried to get rid of junk on your own? If you live in an apartment with only one bedroom, this might not be that big of a deal. After going through a few closets and file cabinets, you've gotten rid of everything you don't need. 
But a large-scale junk removal project can be intimidating if you own a house or a larger property with garages and storage sheds. You may also have yard waste to remove, making the project even larger. Indeed, there's nothing worse than spending time and energy sorting through the clutter that accumulates in your home or office, and you're not alone in this predicament!
Your best option? Enlist the help of our junk removal pros in Pennsauken, NJ, to manage your clutter quickly, professionally, and affordably. We offer a range of Junk Removal services, including House Cleanouts, Basement Cleanouts, Bulk Trash Removal, Carpet Removal, Appliance Pick Up, Deck Removal, and much more! Let us reduce your unwanted junk, so you can get back to claiming your clean, uncluttered space!
Aren't all junk removal companies the same?
Definitely not! At We Love Junk, customer service is our top priority. That means you won't be stranded for the rest of the day waiting for your service appointment.
For a convenient 2-hour window on the date and time of your choice, book an online estimate. When our team is on the way, we'll even send you a text message.
From Appliance Removal to Bathroom Demo: We Do it All!
Homeowners and business owners in Pennsauken, NJ, will be happy to know that We Love Junk accepts a long list of items for removal. This includes construction debris removal, shed removal, playground equipment removal and other outdoor items, large furniture items, and the list goes on. 
Here are some of our most popular junk removal services in Pennsauken, NJ:
We will handle your basement cleanout, yard waste removal, and the like. We'll take care of trash removal quickly, safely, and responsibly.

Playground Equipment and Trampoline Removal

Looking to get rid of that old, unused playset or trampoline, metal swing sets, soccer nets, and playground slides? We'll remove it all! We have the experience, labor, and tools to complete the job safely and efficiently.

Kitchen Demolition

Our kitchen demolition service can help eliminate unwanted cabinets, countertops, and other fixtures. We will disassemble them safely and professionally so you can get started on a new space you'll love.

Appliance Removal

Our Appliance Removal service ensures that your old appliances will be disposed of safely and professionally. We will remove your old refrigerator, washer, dryer, or stove/oven and haul it away. If a new appliance is purchased, our friendly technicians will move the new one into place at no extra charge!
With our fast, reliable carpet removal service, you can replace the worn flooring in your home and make a more attractive environment for your family. We'll work quickly to remove all the carpet and ensure it is removed completely.

Shed Demolition

Shed demolition is as easy as it gets. We'll knock it down and haul it away fast. No more trips to the dump and the hassle of loading, unloading, and cleaning up!

Fence Removal

Our Pennsauken, NJ, fence removal service makes it easy to reuse the wooden material and use the space once more. Add a garden or patio, or simply clear away debris so you can use the property for parking or storage anytime.

Commercial Junk Removal

Do you own a commercial establishment in Pennsauken, NJ, and need commercial junk removal services? Look no further than our professional service crew in the area. We can remove nearly any type of junk from your property, including electronics, computers, and furniture. Whether your office has become cluttered with broken furniture or you need an old filing cabinet removed from the building, you can count on We Love Junk!
We Love Junk: The Best Junk Removal Company in Pennsauken, NJ
Hiring a junk removal service team is a convenient way to handle all sorts of cleanups, and at We Love Junk, we make it fast and affordable too. When you call, we'll walk you through our simple and stress-free junk removal process from start to finish. Once you agree to our on-site quote, our junk removal experts will do all the heavy lifting, loading, and hauling. You don't have to do anything but sit back and enjoy yourself.
5-Star Reviews Prove It - We're the Best in the Business!
What sets us apart from the other junk removal services in the Philadelphia area? We beat our competition in pricing and have a fast response time and excellent communication with our clients. Our junk removal service is quick, friendly, and expert, and we guarantee a five-star experience!
As the best junk removal company in the Philadelphia area, we have consistently received 5-star reviews from our customers, and you can experience the same quality service in Pennsauken, NJ. We go above and beyond to meet your objectives, secure your property, and provide excellent value. Our local junk removal service pros at We Love Junk are the best in the Business!
Save 10% on Same Day Bookings
Sometimes you can't wait to get rid of household junk, or you're on a tight schedule and can't do the cleanout at another time. With our same-day appointments, you are guaranteed affordable, one-time junk removal fees. The cost includes everything from collection to disposal. 
The best part is - you can save 10% on same-day bookings. All you need is to schedule your appointment using our Book Now feature or call us over the phone. Contact us today to get your free estimate!
Your Junk Could Be Gone Today!
Booking a free estimate in Montgomery County is stress-free and easy!
Reliable and Professional
Junk Removal Services
WE LOVE JUNK is always there for our clients. Whether you need a single appliance or full cleanout, our goal is 100% customer satisfaction. Our team is trained to be friendly, professional, courteous, and very respectful of your property.