Schedule Free On-Site Estimate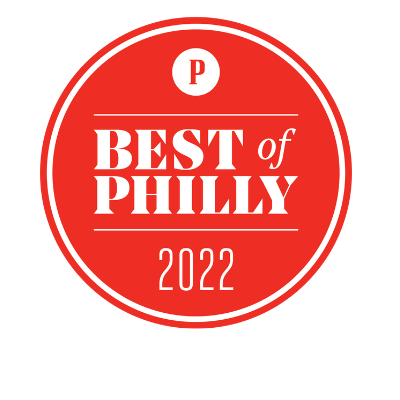 Tell Us What You Want Gone!
Text Us Pictures of What You Want Gone
Ask about our low-interest financing options today!
Finding the right solution for junk removal in Plymouth Meeting, PA, has always been challenging. At We Love Junk, we specialize in personalized, eco-friendly services tailored to your unique needs. As a locally owned business, we prioritize convenient appointments and transparent pricing with no hidden fees. Whether you need residential or commercial junk removal, our junk removal experts are committed to excellence. 
Call us at 267-485-3338 and discover the peace of mind that comes with a cleaner, more organized space.
Our Junk Removal Services in Plymouth Meeting, PA
Every junk removal need differs, so we offer comprehensive solutions for residential and commercial clients in Plymouth Meeting, PA. Our services are as convenient and efficient as possible:
Residential Junk Removal

When it comes to residential junk removal, we understand the importance of a clean and clutter-free home. Our team is equipped to handle a wide variety of items, including:



Appliances:

Refrigerators, washers, dryers, and other household

appliances

.

 

Yard Waste:

Leaves, branches, and other garden debris.

 

And More:

We've got you covered from old electronics to miscellaneous household items.
Commercial Junk Removal

Businesses in Plymouth Meeting, Montgomery County, Philadelphia, PA, and more can also benefit from our professional junk removal services. We offer customized solutions to meet the unique demands of various industries, including:



Office Cleanouts:

Desks, chairs, computers, and other

office

equipment.

 

Electronic Waste:

Safe disposal of computers, monitors, printers, and more, including appliance removal.

 

Junk Hauler:

Our commercial junk hauler services are designed to minimize disruption to your business operations. We work closely with you to understand your needs and create a plan that aligns with your schedule and budget.
Why Choose We Love Junk for Junk Removal?
Selecting the right junk removal service is essential, and at We Love Junk, we strive to be the preferred choice for residents and businesses in Plymouth Meeting, PA. Here's why our approach stands out:
Personalized Service
We recognize that no two junk removal projects are the same. Whether it's a small home cleanout or a large commercial project, we take the time to understand your specific needs and create a customized plan that works for you.
Locally Owned
As a locally owned business, we deeply connect to Plymouth Meeting and the surrounding areas. We know the community and are committed to providing services that meet local needs and standards.
Convenient Appointments
Your time is valuable, and we respect that. Our online booking system allows you to schedule appointments at your convenience, whether during the week or on the weekend. We work around your schedule to make the process as smooth as possible.
Eco-Friendly Approach
We're not just about removing junk; we're about doing it responsibly. Our eco-friendly approach ensures that recyclable items are properly processed and usable items are donated to local charities. We take pride in minimizing waste and contributing positively to the environment.
How Our Junk Removal Process Works
At We Love Junk, we believe in making the junk removal process as simple and transparent as possible. From scheduling your appointment to responsibly disposing of your items, here's how our process works in Plymouth Meeting, PA:
Schedule Your Appointment

Online Booking: Use our user-friendly online system to choose a time that fits your schedule. It's quick, easy, and available 24/7.



Call Us: Prefer to speak with someone? Call us at 267-485-3338, and our friendly team will assist you.



Flexible Timing:

Whether it's a weekend or a weekday, morning or afternoon, we offer flexible timing to suit your needs.

We Handle the Heavy Lifting

Professional Team Arrives:

Our trained and experienced team arrives on time, ready to handle everything from lifting to loading.



Takes Care of Everything: You don't have to lift a finger. We'll carefully sort, carry, load, and haul away your items.



Transparent Pricing:

We provide clear, upfront junk removal costs with no surprises. Whether it's furniture removal, appliance disposal, or any other service, our

transparent pricing

ensures that you know exactly what to expect.

Eco-Friendly Disposal

Recycling:

We sort and recycle materials like metal, paper, and plastic, reducing landfill waste.



Donating:

Usable items are donated to local charities, giving them a second life and helping those in need.


Responsible Disposal:

Non-recyclable items are disposed of responsibly, adhering to all local regulations and environmental standards.
Transform Your Space with We Love Junk
in Plymouth Meeting, PA
With We Love Junk's professional junk removal services in Plymouth Meeting, PA, you can enjoy a cleaner, more organized space without the stress. Our personalized approach, flexible scheduling, transparent pricing, and eco-friendly disposal practices set us apart as the go-to solution for all your junk removal needs.
Book your appointment with We Love Junk today, and take the first step towards a fresher, more inviting space.
Reliable and Professional
Junk Removal Services
WE LOVE JUNK is always there for our clients. Whether you need a single appliance or full cleanout, our goal is 100% customer satisfaction. Our team is trained to be friendly, professional, courteous, and very respectful of your property.