Schedule Free On-Site Estimate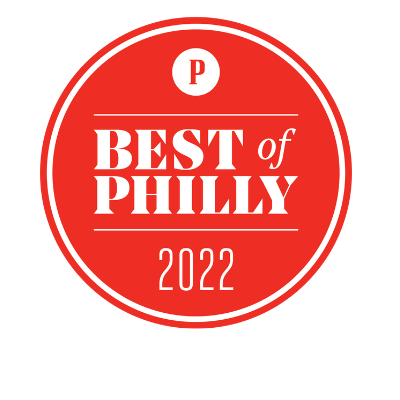 Tell Us What You Want Gone!
Text Us Pictures of What You Want Gone
Ask about our low-interest financing options today!
When you're feeling overwhelmed by the clutter and disorganization in your office space, junk removal experts from We Love Junk are here to provide efficient and eco-friendly office cleanout services. Not only will We Love Junk, a family owned and locally operated business, leave your office space clean and organized, but we also take pride in giving back to the community through donation and recycling. Our convenient online booking system also allows you to schedule your cleanout at a time that works best for you.
 So, contact us today to schedule your office cleanout and see the difference for yourself!
Benefits of Professional Office Cleanouts in Philadelphia
Studies have shown that a clean and organized work environment increases productivity and job satisfaction. A clean and organized office also gives employees a sense of pride in their work environment, leading to higher morale and motivation.
Dust, mold, and other allergens build up in a cluttered environment, leading to increased allergies, asthma, and other respiratory problems. A professional office cleanout removes these allergens, improving the air quality and promoting a healthier work environment.
Having to navigate through piles of papers or not being able to find important documents can lead to frustration and wasted time. A clean and organized office, on the other hand, leads to a sense of calm and control, allowing employees to work in a stress free and comfortable environment.
A cluttered and disorganized office poses potential health and safety hazards, including tripping hazards, fire hazards, and exposure to hazardous materials. A professional office cleanout identifies and eliminates these hazards, ensuring your workplace complies with health and safety standards in Philadelphia.
Get Your Free Clean Out Estimate
Why Choose We Love Junk for Your Office Cleanout Needs in Philadelphia?
When decluttering and organizing your office space, working with a company that understands your specific needs and provides efficient and eco-friendly services is essential. That's where We Love Junk comes in. As a locally owned company based in Philadelphia, we pride ourselves on delivering the following:
Our Office Cleanout Process: Hassle-free Junk Removal Services
Junk removal services is a complex task that requires expertise, attention to detail, and a thorough approach. At We Love Junk, we have a proven process for handling office cleanouts that ensures your space is clean, organized, and safe.
Step 1: Initial Consultation
During the initial consultation, one of our experts will visit your office to assess your needs and provide a customized plan for your cleanout. This includes discussing any specific items or areas that need special attention and any recycling or donation options available.
Step 2: Scheduling and Preparation
After the initial consultation, We Love Junk will schedule a date and time for your cleanout that works best for you. We will then provide you with a guaranteed quote (no hidden fees). Our team will also handle any necessary permits or approvals.
Step 3: Execution
On the day of the cleanout, our team of experts will arrive at your office and safely remove any unwanted items. We will do all of the heavy lifting while following proper disposal protocols for any hazardous materials. Our team will also take care of any recycling or donation options discussed during the initial consultation.
Step 4: Final Cleanup and Inspection
Once the cleanout is complete, our team will conduct an inspection to ensure that your office is completely clean. We will also provide you with a detailed list of items and equipment removed and the disposal methods used for your records.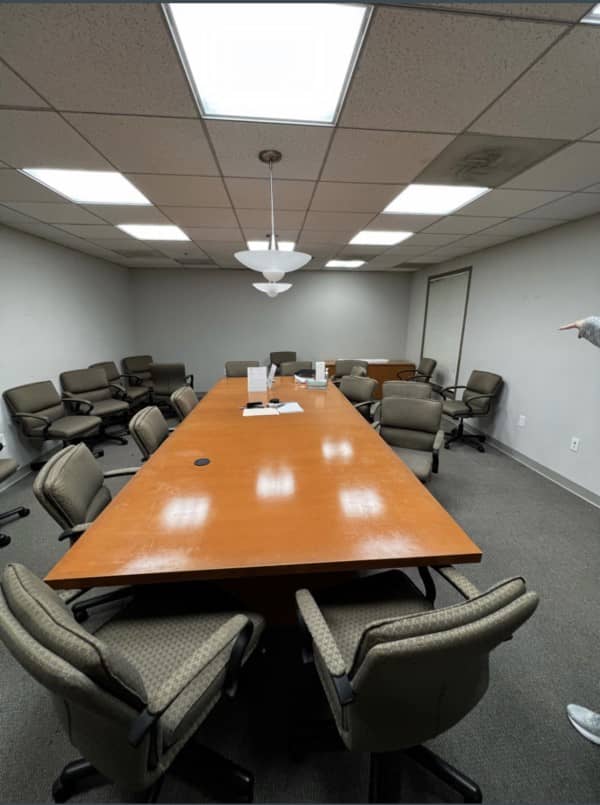 Achieve a Clean and Organized Philadelphia Office Now!
Clutter and disorganization can affect your business by lowering productivity, employee morale, and air quality, increasing stress levels, and creating potential health and safety hazards. We Love Junk's customized, efficient, and eco-friendly office cleanouts ensure you and your employees enjoy a clean, organized, and comfortable work environment. 
So, if you don't want clutter and disorganization affecting your business, schedule a professional office cleanout with We Love Junk today!