Schedule Free On-Site Estimate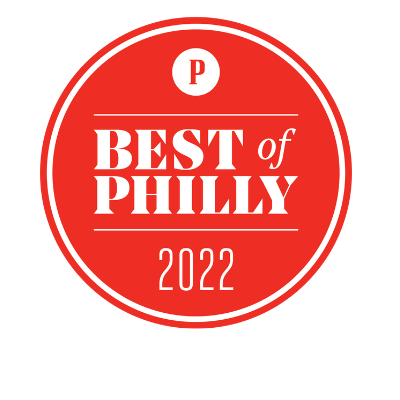 Tell Us What You Want Gone!
Text Us Pictures of What You Want Gone
Ask about our low-interest financing options today!
Are there piles of junk in your garage, basement, or backyard that have become an eyesore over time? While you may get tempted to do the cleaning and junk removal on your own, it's best to leave the job to the pros as you may end up hurting yourself.
Performing the cleanout job on-site is also more challenging than anticipated because you never know what type of trash you will find. And so, if you're planning to take on a complete house cleanout or, perhaps, hauling away construction debris, We Love Junk is here to do the job for you!
As a full-service junk removal company serving Philadelphia and the surrounding counties, We Love Junk is pleased to serve the residents and business owners of the lovely city of King of Prussia, PA.
Our Junk Removal Services in King of Prussia
We Love Junk has all the solutions you need for any cleanout project. We take pride in offering prompt, efficient, cost-effective junk removal services in King of Prussia and the surrounding areas. Our range of services includes:
Construction and Demolition Waste Removal

Home improvement projects are indeed a worthy investment. But before you can finally enjoy your newly renovated space, you'll have to deal with hauling away old lumber, concrete, shingles, drywall, and other waste products on site. 

But why do the waste removal on your own if you can call us here at We Love Junk? Whether you are doing demolition, remodeling, or construction, our team can load all materials in an eco-friendly way and dispose of them appropriately.

House Cleanouts

Is your basement or attic full of junk? Want that bulky furniture and unused boxes removed from your garage? Our team at We Love Junk can help! We will work quickly to remove all the junk and clutter from your entire house while minimizing any damage to your home or property. If you want to keep certain items on the property, our experts will work carefully around them. Once the junk has been removed, our crew will clean up any remaining dirt, debris, and trash.

Appliance Removal

You may have trouble removing large old appliances like refrigerators, washing machines, and stoves. Not only are they notoriously hard to pick up and move, but most trash companies also won't take them, so you can't just drag them to the curb. Let our team at We Love Junk help you with your appliance removal needs!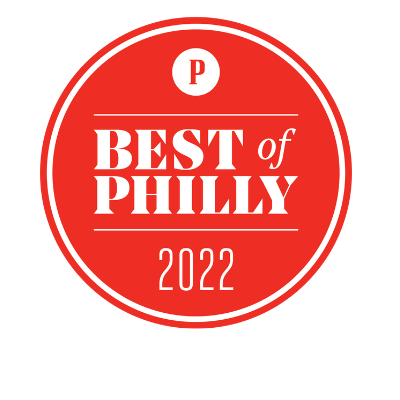 Tell Us What You Want Gone!
Need Help Decluttering Junk?
Let us be your junk removal service provider in King of Prussia, and see the difference when you use our services! No matter what your junk removal project is or how big or small it may be, our team of junk removal experts can take care of any project, big or small.
When you reach out to us, we will walk you through our process and answer all your questions about dumpster rental works. We'll give you expert advice on handling your cleanup project best and will help you in every job phase.
Call us today to schedule your free on-site estimate! We will discuss the type of debris, junk, furniture, or other waste products you need to be removed.
As a family-owned and operated local junk company serving King of Prussia, we are always there for our clients when they need prompt and reliable junk removal services. Get your junk removed today! 
Guaranteed Quick and Efficient Services

Our professional service crew, trained to handle any junk removal project, delivers all our services promptly and efficiently. You can count on us to keep all our appointments and be on time because we value your time as much as you do. You can reach out to us anytime, and we'll be there when you need us.

Professionally-Trained Service Crew

Heavy scraps? Stacks of junk? We've got it covered! Each member of our service team here at We Love Junk is adequately trained for any cleanup project. We can turn your once messy place into a spotless, organized area that you thought would only be a dream.

Transparent Pricing

We understand how much you value the money you've set aside for your junk removal project. We charge transparent and reasonable fees for all of our services, and we can provide you with the most competitive rates to fit your budget.
Ready to get started with Fast & Easy Junk Removal?
WE LOVE JUNK provides King of Prussia with fast and convenient junk removal services!
First, choose WE LOVE JUNK for your junk removal by scheduling your appointment!

Then, on the day of your appointment, we'll contact you when we're on our way.

After we arrive, show us what you need to be gone and we'll give you a no-cost quote to remove it.

Once you have approved our pricing, then we'll get started!

Finally, we'll take care of removing, loading, and hauling.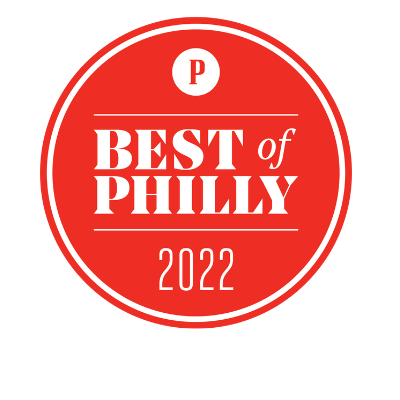 Tell Us What You Want Gone!
Ask about our low-interest financing options today!
Reliable and Professional
Junk Removal Services
WE LOVE JUNK is always there for our clients. Whether you need a single appliance or full cleanout, our goal is 100% customer satisfaction. Our team is trained to be friendly, professional, courteous, and very respectful of your property.
King of Prussia is a suburb of Philadelphia with a population of 22,028. Living in King of Prussia offers residents an urban feel, and most people own their homes. Over the last few decades, the King of Prussia has experienced unprecedented growth. In terms of size and space, the King of Prussia Mall is the largest shopping mall in the United States.
However, one unfortunate side effect of the King of Prussia's rapid development is the risk of improper waste disposal in homes and businesses. Trash could end up in drainage if recycling efforts are not implemented, affecting the health and sanitation of the entire community.
For this matter, access to cleaning services, including dumpster rental and junk removal services, becomes essential to maintain the cleanliness of the local area. Getting rid of your junk, garbage, and other trash will be easy and manageable when you hire a professional waste removal company.