Schedule Free On-Site Estimate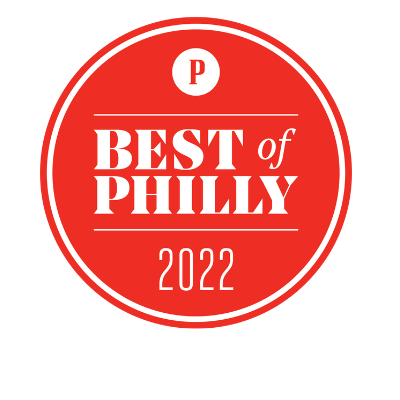 Tell Us What You Want Gone!
Text Us Pictures of What You Want Gone
Ask about our low-interest financing options today!
We Love Junk is the best junk removal and demolition company in Levittown, PA. Our clients value customer service, fast response time, same-day appointments, and affordable prices. With over 300 5-star reviews, we are Levittown, PA's #1 junk removal service!
If you are looking for fast, professional junk removal services, look no further than We Love Junk! Our team is dedicated to providing outstanding customer service and will work with you to find a solution that fits your needs and budget. Contact us today to learn more about our services or to schedule a free consultation!
We Love Junk: Top-Rated Junk Removal Service in Levittown, PA
Keeping our surroundings clean and adopting sustainable lifestyle practices, such as recycling and repurposing used items, are the first steps toward living a healthier and happier life. Most of us aren't very concerned with how we dispose of our garbage (as long as they're thrown away! ), but there are plenty of compelling reasons to manage waste effectively. 
Without a proper waste management system, our accumulated waste will lead to multiple adverse effects, such as soil, air, and water contamination, extreme climate changes, disease-carrying pests, radiation and hazardous materials, loss of animal habitats, and many more!
In the past, waste was simply disposed of in landfills or other designated sites, resulting in long-term harm to the ecosystem. But now, We Love Junk, the best junk removal service in Levittown, Pennsylvania, provides residents and business owners with eco-friendly and efficient junk removal and waste disposal services.
Joyce I Keenan
May 18, 2022.
Well, even though they missed my appointment yesterday, I understand things happen, so I rebooked for today, and they did arrive on time. I do like this company because all the guys are very friendly and helpful. I will continue to use this company because the prices are fair, and they truly give me a very good experience.
Terez Graddick
May 18, 2022.
Juan and the guys were very nice. I had really large and heavy pieces of furniture and they were able to move everything quickly and efficiently.
Great company. They came in & did all the heavy lifting - literally. I was super grateful that they were able to give me a quote & start the work that day. Everyone was courteous, fast, careful & detailed. I'd absolutely use them again.
Vonna Burch
May 13, 2022.
They were awesome! Very professional and really helped ease a lot of my worries! Definitely using them again!
Connor Howell
May 11, 2022.
I had a great experience with We Love Junk. Jason and team were professional, very friendly, and extremely hardworking. They showed up exactly on time, ready to work. I thought my job would take all day and they managed to complete in just 2 hours. They performed junk removal and some light demo in my basement. The pricing was very fair and I highly recommend them for any similar job. I've been dreading cleaning out my basement and they made the entire process simple and enjoyable; I wish I had reached out sooner! Thank you!
Our Junk Removal Services
7 Days a Week

All you have to do is pick a day and we will do the rest!

Same-Day Service

In a hurry? We can be there ASAP!

Courtesy Calls

We'll call before we arrive!
Fast Response Times & Same-Day Appointments
Need unwanted junk items hauled away as soon as possible in Levittown, Pennsylvania? With We Love Junk, you can rely on our expert service crew to respond promptly to your preferred appointment date and haul away your junk. We offer same-day appointments for your convenience, so you can schedule an appointment with us at a time that works for you. Don't waste time clearing the rubbish yourself - call us today so we can help you get rid of your junk instantly!
Customer Service You Can Count On
To save money, many firms decide to handle their own rubbish removal. However, the long-term expenses of doing this are frequently higher when you account for the price of hiring a dumpster, purchasing hauling equipment, and having to work away from your business to complete the task. 
So why go through all of these inconveniences when you can just call our professional junk removal service team in Levittown, Pennsylvania? As our valued clients, we aim to give you affordable, quality, and efficient services because your satisfaction matters most to us. In addition to providing quick turnaround times, we simplify the junk removal process and provide exceptional customer service every time.
We always show up on time on the day you choose!

We take one last look at the job before providing a final, all-in quote with no hidden fees.

Once the pricing has been decided, we will get to work hauling all of your junk away!

We will even take care of donating, recycling, or otherwise properly disposing of your junk!
We're the #1 Choice for Junk Removal in Levittown, PA
Keeping our community clean, eliminating waste, and giving back are all priorities for WE LOVE JUNK. As a locally-owned and operated business, our community is essential to us. Thus, part of our effort is to recycle or give to nearby shops and organizations when we can. Since then, we have made it our goal to run a business that cares about the environment.
Our team of junk removal specialists in the Philadelphia metro region can handle any junk removal project, no matter how big or small they are, including garage, attic, basement cleanouts, and single-family house or commercial office garbage removal.
From our affordable service rates, professionalism, and simple booking process to our unrivaled turnaround times, it's easy to see why many homeowners and business owners in the Philadelphia region choose us as their full-service junk removal provider. 
Check out our over 300 5-star reviews from satisfied customers! Contact us today to learn more about our full-service junk removal solutions.
Schedule Free On-Site Estimate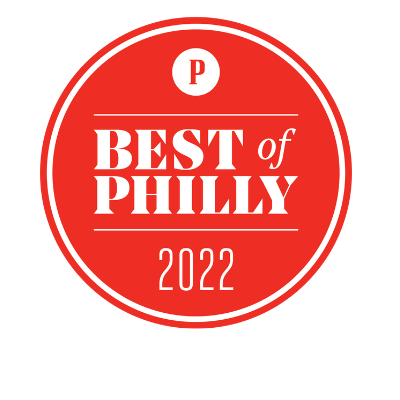 Tell Us What You Want Gone!
Text Us Pictures of What You Want Gone
Ask about our low-interest financing options today!
Reliable and Professional
Junk Removal Services
We Love Junk is always there for our clients. Whether you need a single appliance removal or a complete cleanout, our goal is 100% customer satisfaction. Our team is trained to be friendly, professional, courteous, and respectful of your residential or commercial property.