Schedule Free On-Site Estimate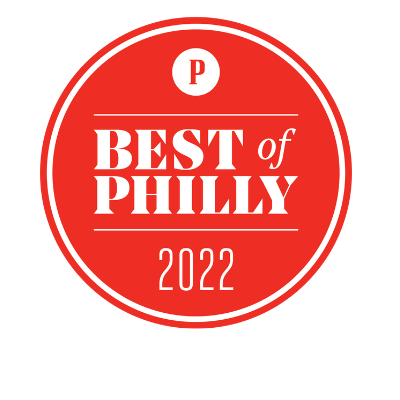 Tell Us What You Want Gone!
Text Us Pictures of What You Want Gone
Ask about our low-interest financing options today!
Discover the ultimate solution for stress-free junk removal in Drexel Hill, PA –– We Love Junk. As the most trusted name in the industry, we take pride in providing exceptional services tailored to your needs. Our commitment to personalized service, transparent pricing, and eco-friendly practices makes us your go-to partner for all your junk removal needs.  
So, take the first step towards reclaiming your space today – contact us or visit our website to schedule your junk removal appointment.
Why Choose We Love Junk for Junk Removal in Drexel Hill, PA?
Choosing the right junk removal company in Drexel Hill, PA, is crucial for a seamless and satisfying experience. We Love Junk stands out as the preferred choice for several compelling reasons:
Personalized Service Tailored to Your Needs
When it comes to junk removal services, one size does not fit all. That's why we are committed to delivering a personalized experience that exceeds your expectations. Our dedicated team of experts listens attentively to your needs and provides customized solutions for4 your situation.
Locally Owned and Affordable Pricing
One of the key benefits of working with a locally owned company is eliminating hidden fees and unexpected price hikes. At We Love Junk, we believe in transparency from the very beginning. When you request a quote from us, you can trust that it accurately reflects the scope of the job. Our upfront and affordable price gives you peace of mind so you won't encounter any surprises along the way.
Convenient Appointments to Fit Your Schedule
If you book online, you can schedule your junk removal appointment at any time that suits you best. With just a few clicks, you can select the date and time that works  with your busy schedule. No more lengthy phone calls or playing phone tag –– we've streamlined the process so you can save time.
Eco-Friendly Approach: Giving Back to Our Communities
Our meticulous garbage sorting process involves identifying items that can be recycled or repurposed. In addition, we work closely with local recycling centers, ensuring that materials such as metal, plastic, paper, and electronics are responsibly recycled. Doing so reduces the strain on natural resources and contributes to a healthier and greener planet.
Furthermore, when usable items are identified during our junk removal process, we make every effort to donate items to charitable organizations or those in need. By supporting local charities and nonprofit organizations, we aim to positively impact the lives of others and foster a sense of community well-being.
Joyce I Keenan
May 18, 2022.
Well, even though they missed my appointment yesterday, I understand things happen, so I rebooked for today, and they did arrive on time. I do like this company because all the guys are very friendly and helpful. I will continue to use this company because the prices are fair, and they truly give me a very good experience.
Terez Graddick
May 18, 2022.
Juan and the guys were very nice. I had really large and heavy pieces of furniture and they were able to move everything quickly and efficiently.
Great company. They came in & did all the heavy lifting - literally. I was super grateful that they were able to give me a quote & start the work that day. Everyone was courteous, fast, careful & detailed. I'd absolutely use them again.
Vonna Burch
May 13, 2022.
They were awesome! Very professional and really helped ease a lot of my worries! Definitely using them again!
Connor Howell
May 11, 2022.
I had a great experience with We Love Junk. Jason and team were professional, very friendly, and extremely hardworking. They showed up exactly on time, ready to work. I thought my job would take all day and they managed to complete in just 2 hours. They performed junk removal and some light demo in my basement. The pricing was very fair and I highly recommend them for any similar job. I've been dreading cleaning out my basement and they made the entire process simple and enjoyable; I wish I had reached out sooner! Thank you!
Affordable Junk Removal Services in Drexel Hill, PA
We Love Junk's team of junk haulers can handle various types of junk removal projects, ensuring a seamless and efficient experience for our customers. Check out our comprehensive hauling services:
Our Streamlined Junk Removal Hauling Process
Definitely not! At We Love Junk, customer service is our top priority. That means you won't be stranded for the rest of the day waiting for your service appointment.
For a convenient 2-hour window on the date and time of your choice, book an online estimate. When our team is on the way, we'll even send you a text message.
Say Goodbye to Unwanted Junk and Hello to a Cleaner, More Organized Space Today
Experience the satisfaction of working with a reliable and professional junk removal company in Drexel Hill, PA. At We Love Junk, our dedicated team is ready to handle the heavy lifting, giving you a stress-free experience and great service.
As an added bonus, we offer a 5% discount for same-day services, ensuring prompt and efficient assistance when you need it most. So, get in touch now and let us help you reclaim your environment and enjoy the benefits of a clutter-free lifestyle.
Your Junk Could Be Gone Today!
Booking a free estimate in Montgomery County is stress-free and easy!
Reliable and Professional
Junk Removal Services
WE LOVE JUNK is always there for our clients. Whether you need a single appliance or full cleanout, our goal is 100% customer satisfaction. Our team is trained to be friendly, professional, courteous, and very respectful of your property.