Maintaining a clutter-free environment becomes a responsibility and reflects our pride in our home and community. To assist in this endeavor, We Love Junk now offers junk removal services in Chester Springs, PA. Whether you're spring cleaning, decluttering, or simply looking to get rid of large items, our services ensure swift, efficient, and environmentally responsible junk disposal.
Call us at 267-763-3115 to experience a cleaner, greener, and more organized residential or commercial space.
Schedule Free On-Site Estimate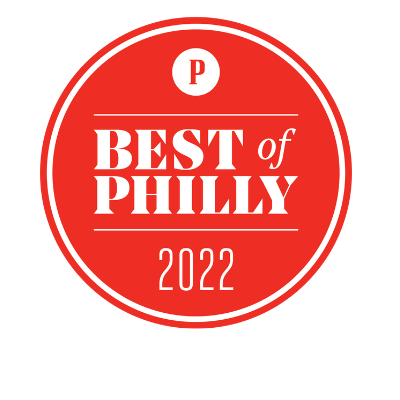 Tell Us What You Want Gone!
Text Us Pictures of What You Want Gone
Ask about our low-interest financing options today!
Junk Removal Solutions in Chester Springs, PA
Furniture Removal
Old, bulky, or unwanted furniture can be a chore to remove. Our furniture removal service in Chester Springs makes it hassle-free. Our team ensures swift and careful removal, whether it's an old couch, a worn-out bed frame, or office furniture. Plus, with our eco-friendly approach, we aim to donate or recycle pieces whenever possible, ensuring they don't end up in landfills.
Cleanouts
Whether you're transitioning from one space to another or simply decluttering, our comprehensive cleanout services are tailored for efficiency. From basements and attics to entire homes or commercial spaces, we ensure that every unwanted item is removed, allowing you to enjoy a fresh, organized environment.
Bathroom Demolition
Redesigning or renovating your bathroom? Our bathroom demolition service streamlines the process by efficiently tearing down and removing outdated fixtures, tiles, plumbing, and more. 
With safety as our priority, we ensure that all materials, including potentially hazardous ones, are handled and disposed of correctly. A bathroom demo service is your first step towards building the bathroom of your dreams.
Shed Demolition
A dilapidated shed can be an eyesore and a safety hazard. Our shed demolition service ensures that such structures are taken down methodically and safely. We handle everything from dismantling to hauling away materials, ensuring your yard or garden space is clean and ready for its next purpose, whether a new shed or a landscaping project.
Construction Debris Cleanup
Post-construction sites can be chaotic, with debris scattered everywhere. Our construction debris cleanup service aims to make post-construction transitions smooth. We remove everything from discarded building materials, such as wood, concrete, and metals, to smaller waste items, ensuring the site is clean and safe.
We Love Junk: Best Junk Removal Company in Chester Springs
When you choose the right junk removal company, you're not only opting for a clutter-free environment but also aligning with a service that understands and prioritizes your community's needs. At We Love Junk, you get to enjoy these benefits:
Efficiency and Speed

Our team is trained to quickly evaluate, sort, and remove junk from your premises, allowing you to reclaim your space without any prolonged disturbances.

Safety First

Every year, individuals suffer from injuries caused by improper lifting or handling heavy objects. Our junk removal team is trained in safe handling practices, ensuring that large, unwieldy, or potentially hazardous items are removed without risk to you or your property.

Versatility

Whether it's the large settee from the living room, outdated office equipment, or debris from a home renovation, we handle a diverse range of junk removal tasks, ensuring your specific needs are met.

Environmentally Responsible

In today's age, sustainability is more than just a buzzword—it's a responsibility. Our service isn't limited to simply hauling away items. We strive to donate, recycle, and repurpose what we can, partnering with local recycling facilities and charities. This eco-centric approach means fewer items in landfills and more items given a second life.

Cost-Effective

Renting out disposal units or making multiple trips to disposal facilities can be expensive and time-consuming. Our services are priced transparently, often proving more cost-effective than DIY removals. Plus, with our team doing the heavy lifting, your time is freed up for more critical tasks.
Our Junk Removal Process: How It Works
Here's our step-by-step junk removal process:
Contact Chester Springs' Best Junk Removal Company Today
When it comes to junk removal in Chester Springs, PA, We Love Junk's team of junk haulers stands out as the best choice, ensuring you not only reclaim your space but do so with the utmost convenience and environmental responsibility.
Remember, the journey to a clutter-free space starts with a single step, and that step is reaching out to us –– call us today, and let's bid farewell to the clutter!
Reliable and Professional
Junk Removal Services
We Love Junk is always there for our clients. Whether you need a single appliance removal or a complete cleanout, our goal is 100% customer satisfaction. Our team is trained to be friendly, professional, courteous, and respectful of your residential or commercial property.