Schedule Free On-Site Estimate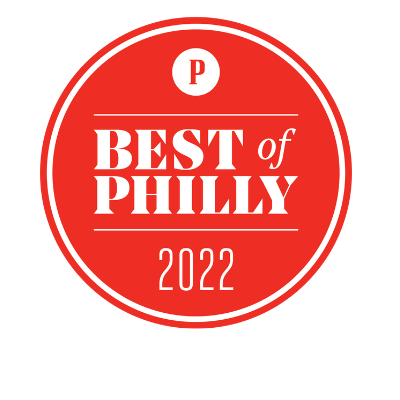 Tell Us What You Want Gone!
Text Us Pictures of What You Want Gone
Ask about our low-interest financing options today!
We Love Junk offers fast and easy junk removal services in Bensalem, PA, to help you reclaim your space and simplify your life. Our locally-owned company is committed to providing convenient and eco-friendly solutions for all your junk removal needs. Contact us today to schedule an appointment and experience a hassle-free junk removal service.
We Love Junk: Premier Junk Removal Company in Bensalem, PA
Same-day and Next-day Services

Time is of the essence when it comes to junk removal services. That's why we offer same-day and next-day junk removal services to meet your needs promptly. Our fast services can reduce clutter and free up space quickly, allowing you to enjoy your newly organized surroundings. Plus, our online booking system makes scheduling an appointment quick and easy.

Efficient and Professional Team

Our team of experienced and professional junk removal specialists can handle any job –– big or small. Additionally, since removing junk can be a messy and potentially hazardous process, we take every precaution to ensure that our team works efficiently and safely. Therefore, you can trust us to remove your unwanted items without causing damage to your property or surrounding areas.

Stress-Free and Convenient Service

At We Love Junk, we aim to make junk removal a stress-free and convenient experience. We work with your schedule to minimize disruption to your daily routine, and our team is always available to answer any questions you may have throughout the process. 

 

With our easy online booking and communication systems, you can relax while we take care of the rest.
Our PA Junk Removal Booking Process
Fast and Easy Full Service Junk Removal Services
Whether you're dealing with clutter in your home or business, our team of junk removal specialists can help you reclaim your space with minimal effort. These are the junk removal services we offer for residential and commercial customers:
Residential PA Junk Removal Bensalem
Our team of experts will arrive promptly and remove unwanted items with care and efficiency, leaving your home clutter-free and organized. So, if you need these unwanted junk out of your residential property, you can count on our junk removal specialists to reclaim your space with minimal effort:
( bulky furniture, such as couches, chairs, tables, desks, dressers, cabinets, bookshelves, etc. )

( refrigerators, freezers, dishwashers, ovens, stoves, microwaves, washers, dryers, water heaters, etc. )

Yard Waste Removal

( branches, leaves, grass clippings, fences, sheds, patio furniture, swing sets, trampolines, outdoor play equipment, etc. )

Electronic Waste Removal

( old computers, monitors, printers, TVs, DVD players, gaming consoles, smartphones, tablets, etc. )

Mattress and Box Spring Removal

( old or broken mattresses, box springs, bed frames, headboards, pillows, comforters, bedding, etc. )
Commercial Junk Removal Services
Our commercial junk removal services guarantee to provide a solution that fits your business needs:
( desks, chairs, cubicles, filing cabinets, bookshelves, conference tables, reception desks, etc. )

Electronic Waste Removal

( old computers, servers, networking equipment, copiers, printers, fax machines, office phones, cell phones, etc. )

( drywall, flooring, insulation, scrap metal, wood debris, old cabinets, countertops, fixtures, etc. )

( concrete, bricks, asphalt, scrap metal, wood debris, old pipes, wiring, insulation, etc. )

( abandoned units, unwanted items, debris, damaged or broken items, etc.)
Eco-Friendly Junk Removal Services
At We Love Junk, we take our commitment to the environment seriously. That's why we offer eco-friendly junk removal services that prioritize reducing waste and protecting the environment. 
Donations to Local Charities
We believe in giving back to our community, so we donate items that are still usable to local charities whenever possible. Doing so reduces waste and offers support to those in need. We work with a variety of local charities in Bensalem, PA, such as the Goodwill Store and Donation Center, to ensure that your unwanted items are put to good use.
Recycling and Proper Disposal
For items that cannot be donated, we take every effort to dispose of them in an environmentally responsible manner. We recycle as much as possible to reduce waste and protect the environment. We also take into account the "Solid Waste Management Act" and the "Municipal Waste Planning, Recycling and Waste Reduction Acts" of 1988 to ensure that items are disposed of safely and in compliance with local regulations.
Experience the Benefits of a Clutter-free Space Today!
If you're looking for the best junk removal company in Bensalem, PA, We Love Junk provides fast and efficient junk removal services while ensuring you're contributing to a sustainable future. So, schedule an appointment with us today and experience the convenience and efficiency of our services for yourself.
Reliable and Professional
Junk Removal Services
We Love Junk is always there for our clients. Whether you need a single appliance removal or a complete cleanout, our goal is 100% customer satisfaction. Our team is trained to be friendly, professional, courteous, and respectful of your residential or commercial property.