Schedule Free On-Site Estimate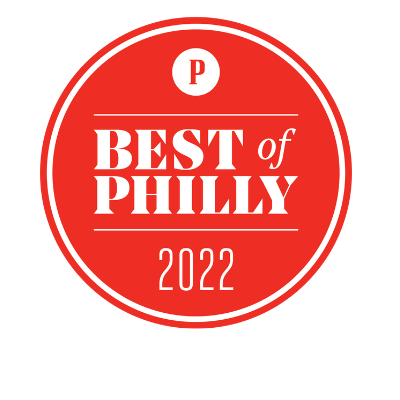 Tell Us What You Want Gone!
Text Us Pictures of What You Want Gone
Ask about our low-interest financing options today!
Whether it is your home or office space, waste and rubbish can quickly build up. Of course, there are ways you can dispose of the junk yourself; but most of the time professional help from a junk removal service is necessary.
For the best junk removal services in Bala Cynwyd, PA, look no further than We Love Junk. Our team of professional junk haulers and cleanout specialists can help you get rid of all your unwanted items quickly and easily. Whether you need to remove a few things or an entire house full of clutter, we have the equipment and expertise to get the job done right. We also offer same-day service at competitive prices.
Ready to enjoy a clean and organized space? Call us today to find out how our junk removal services can help you clean up your home or business in Bala Cynwyd, PA!
Signs You Need Junk Removal Services in Bala Cynwyd ASAP!
Do you often feel completely overwhelmed by the sheer amount of junk accumulated in your home? If so, consider calling a professional junk hauler like We Love Junk. Check out these signs that you need to call a Bala Cynwyd junk removal company immediately.
Your Property is Full of Unnecessary Items

Getting attached to certain objects you no longer use is common. However, regardless of sentiment, these items can lead to just as much clutter. Calling a professional to remove everything will free up space and help you return your home to a calm and peaceful environment!

Here are some everyday items that belong we'll come haul away:

Outdated electronics

General cluttered items, such as broken tools, old toys, etc.

A Particular, Cluttered Area Starts to Smell

When garbage and debris are left in one place for an extended period, they can quickly become a breeding ground for dust, mildew, mold, and dirt. This poses a health risk to those who may come into contact with it and produces an unpleasant odor that signals the need to clear away the mess. 

Presence of Pest and Mold

Cockroaches, molds, and other bugs in your home indicate the need to call an expert for help. Otherwise, you may experience some of the following consequences:

 

Health Risks:

Pests and molds carry illnesses and can cause severe allergic reactions.

Structural Damage:

Termites, carpenter ants, and rodents can eat away at structures in your home.

Property Damage:

Rodents, fleas, and other pests may damage furniture, carpets, curtains, and more.
Aren't all junk removal companies the same?
Definitely not! At We Love Junk, customer service is our top priority. That means you won't be stranded for the rest of the day waiting for your service appointment.
For a convenient 2-hour window on the date and time of your choice, book an online estimate. When our team is on the way, we'll even send you a text message.
Benefits of Working with We Love Junk!
For home and business owners, junk removal services are an incredible asset because of our ability to:
Remove any clutter.

Create a clean, organized space.

Return your property to a hygienic space.
However, not all junk removal companies are the same. We Love Junk is committed to providing top-notch junk removal services in Bala Cynwyd. That's why we are confident in giving our clients the following guarantees.
Professional Team

Our outstanding and seasoned team works tirelessly to ensure the job is successful. With our crew of experts, you can be confident we will carry out your junk swiftly, yet cautiously, with utmost accuracy.

Affordable Prices

Our junk removal prices are competitive and reasonable –– a great way to ensure your hard-earned money is never wasted!

Eco-Friendly Junk Removal

We are passionate about sustainability and always use waste-to-energy disposal plants. We also consistently strive to find opportunities to reuse or recycle every item we haul before sending it to the waste station.

Online Booking

To make things simpler for you, our online booking feature enables you to schedule an appointment that fits your schedule! Your estimate is always 100% free, and there is no obligation. Plus, when you book online, you save $20!

Fully Insured

We want you to feel confident and safe when you welcome us into your home or property. So, we have all the necessary licenses and insurances to give you peace of mind.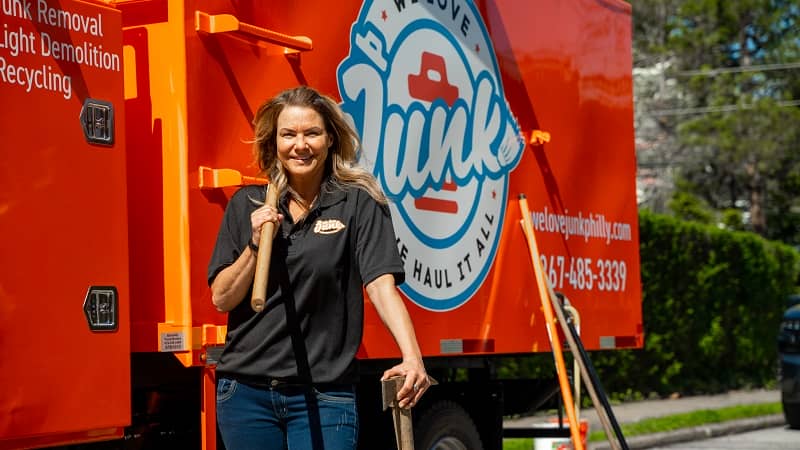 Before anything else, schedule an appointment with WE LOVE JUNK for all your junk removal needs!

On the day of your appointment, we'll send you a text or call to let you know that we're on our way.

After we arrive and assess the situation, we'll give you a free quote to remove whatever you need.

Once you have approved our pricing, we can start our efficient junk removal service!

We'll take care of the removal, loading, and hauling process from start to finish.
We Love Junk: Our Services in Bala Cynwyd
We want you to enjoy a seamless junk removal experience. Our junk removal process is designed to make your life easier.
We Love Junk is at your service for junk removal and hauling services. Our team will come to your property, tidy up the area, remove all clutter, and take your unwanted items to a recycling facility or donation center. Some of our most popular junk removal services are:
Appliance Removal

Construction Debris Removal

Furniture Removal

Hot Tub Removal

Playground Equipment Removal
If you need a fresh start and want to organize your life, let us help! Our team brings order back into residential and commercial properties of any size. Not only will we finish the job on schedule, but we will also leave your home sparkling clean and clutter-free!
Your Junk Could Be Gone Today!
Booking a free estimate in Montgomery County is stress-free and easy!
Reliable and Professional
Junk Removal Services
WE LOVE JUNK is always there for our clients. Whether you need a single appliance or full cleanout, our goal is 100% customer satisfaction. Our team is trained to be friendly, professional, courteous, and very respectful of your property.
Don't Let Junk Take Over Your Bala Cynwyd Property!
Don't let junk overrun your Bala Cynwyd home; take care of it now before it becomes more than you can handle! If you're ready to enjoy a clean and clutter-free space, contact We Love Junk for professional, quality junk removal service. 
Want to get a virtual estimate? Just text us a picture of what you want removed and we will reply with a quote.