Schedule Free On-Site Estimate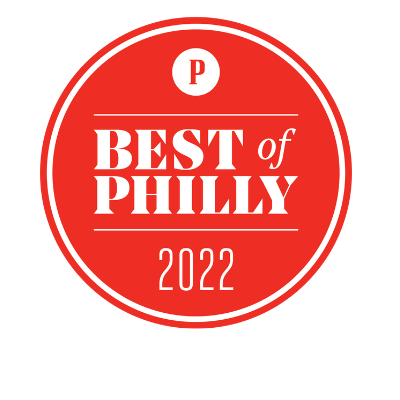 Tell Us What You Want Gone!
Text Us Pictures of What You Want Gone
Ask about our low-interest financing options today!
When it comes to expert junk removal services in Wayne, PA, We Love Junk is the brand to trust. Our locally owned and operated business is committed to providing personalized, hassle-free, and eco-friendly junk removal services that meet your unique needs. Our team of trained and experienced staff will handle your junk removal needs with professionalism and efficiency, whether you need to get rid of old furniture, appliances, electronic waste, or construction debris. 
Don't let junk clutter your home or business - contact us today to learn more about our expert junk removal services!
Our Wayne Junk Removal Services
Junk removal is crucial in maintaining a clean and clutter-free living or working environment. Unfortunately, removing unwanted items is a tough job. Removing unwanted junk invites more space and reduces the risk of accidents and injuries. Junk removal services can also make your surroundings more organized and help the environment by reducing waste going to landfills.
Let's take a closer look at the specific junk removal services we offer for both residential and commercial properties:
Residential Junk Removal Services
At We Love Junk, we understand that every home is different, so we provide personalized junk removal services to meet the needs of our residential customers. Our team of experts will arrive promptly and remove unwanted items with care and efficiency, leaving your home clutter-free and organized.
Couches, chairs, tables, and desks

Dressers, cabinets, and bookshelves

Entertainment centers and TV stands

Refrigerators, freezers, and dishwashers

Ovens, stoves, and microwaves

Washers, dryers, and water heaters

Yard Waste Removal

Branches, leaves, and grass clippings

Fences, sheds, and old patio furniture

Swing sets, trampolines, and outdoor play equipment

Old computers, monitors, and printers

TVs, DVD players, and gaming consoles

Smartphones, tablets, and other electronics

Old or broken mattresses and box springs

Bed frames and headboards

Pillows, comforters, and other bedding
Commercial Junk Removal Services
We offer personalized commercial junk removal services to meet your needs, whether you need a one-time cleanout or regular junk removal services. 
Going Above and Beyond: What Sets Us Apart from Other Junk Removal Companies
We pride ourselves on offering personalized and convenient junk removal services in the Philadelphia area. That's why we guarantee the following to ensure our customers are satisfied with our services:
Flexible Scheduling

Our call center is open six days a week, allowing you to schedule junk removal services at a time that works best for you. 

Same-Day Service

We know that junk removal can't always wait, so we offer same-day service to our customers. Our professional junk haulers will arrive promptly and work efficiently to remove your unwanted items as soon as possible.

Efficient and Professional

Our team has the skills and experience to guarantee a fantastic job and give you excellent service. For example, it's mandatory that we'll send you a text message to confirm your appointment and another when our junk removal expert is on the way, so you don't have to waste your entire day waiting around.

Upfront Pricing

As a local business, we can provide the most competitive and affordable quotes while guaranteeing great service and 100% satisfaction. We'll always provide you with a quote upfront so you can rest assured that you'll pay a fair price.

Eco-Friendly Practices

We're proud to be an eco-friendly junk removal company that takes responsibility for the proper disposal of your unwanted items. We sort, recycle, and donate your items whenever possible, ensuring that only a minimal amount of waste goes to landfills.
Booking Made Easy: Our Hassle-Free Junk Removal Service Booking Process
Get Rid of Your Junk Today!
Clutter and unwanted items can burden your home or business. As a solution, We Love Junk gives you peace of mind that your junk removal experience in Wayne, PA, is easy and stress-free. Contact us today to schedule a visit or learn more about our past projects and other hauling services. 
We're here to help you eliminate unwanted items, allowing you to rest easy knowing that you'll experience the benefits of an amazing job and clutter-free space.
Reliable and Professional
Junk Removal Services
WE LOVE JUNK is always there for our clients. Whether you need a single appliance or full cleanout, our goal is 100% customer satisfaction. Our team is trained to be friendly, professional, courteous, and very respectful of your property.