Schedule Free On-Site Estimate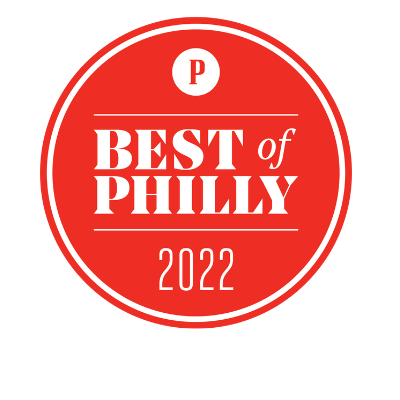 Tell Us What You Want Gone!
Text Us Pictures of What You Want Gone
Ask about our low-interest financing options today!
At We Love Junk, we provide affordable kitchen demolition services in the Philadelphia area. Our team is committed to respecting and protecting your property while making sure that all of your debris are safely disposed of. Whether you need a full-scale renovation or are simply looking to clear out some space, our kitchen demolition experts can help.
Our prices are all-inclusive and we have same and next-day availability. Contact us today to learn more!
Kitchen Demolition Contractors You Can Trust
At We Love Junk, we understand that a kitchen demolition project can be stressful. That's why we focus on providing a seamless and efficient service from start to finish. Our team is committed to communicating clearly throughout the process, so you always know what to expect.
Our kitchen demolition process
First, we will assess your needs and provide an upfront quote for the work. Next, we will take care of all the necessary prep work and protect your property during the demolition process. Finally, our team will safely dispose of all debris and leave your space clean and ready for renovation.
We can help you safely remove:
Why Choose We Love Junk for Kitchen Demo Projects
At We Love Junk, our team takes pride in providing affordable and high-quality kitchen demolition services. Our experienced kitchen and bathroom demolition professionals are committed to respecting your property while ensuring that all of your debris are safely disposed of. Whether you're simply looking to clear out some space or preparing for a full-scale renovation, we have the tools and expertise to get the job done quickly and efficiently.
Plus, with same and next-day service available, we make it easy to get started on your kitchen demolition project today. So why wait? Contact us now to learn more about how we can help!
The safety of our team and your property are our top priorities!
Whether you are in planning an entire kitchen renovation or just looking to clean out your space, let We Love Junk help! Our team is committed to providing high-quality services at affordable prices. Contact us today to get started!
Get Your Free Kitchen Demo Estimate
Find out why we are a top-rated demolition contractor in the Philadelphia area.
At We Love Junk, our top priority is 100% customer satisfaction. Owner, Nick Tellie, cames from a background in the hospitality industry and has brought the same focus and dedication to customer service to the junk removal industry.
That's we have over 125 incredible reviews. See for yourself:
Joyce I Keenan
May 18, 2022.
Well, even though they missed my appointment yesterday, I understand things happen, so I rebooked for today, and they did arrive on time. I do like this company because all the guys are very friendly and helpful. I will continue to use this company because the prices are fair, and they truly give me a very good experience.
Terez Graddick
May 18, 2022.
Juan and the guys were very nice. I had really large and heavy pieces of furniture and they were able to move everything quickly and efficiently.
Great company. They came in & did all the heavy lifting - literally. I was super grateful that they were able to give me a quote & start the work that day. Everyone was courteous, fast, careful & detailed. I'd absolutely use them again.
Vonna Burch
May 13, 2022.
They were awesome! Very professional and really helped ease a lot of my worries! Definitely using them again!
Connor Howell
May 11, 2022.
I had a great experience with We Love Junk. Jason and team were professional, very friendly, and extremely hardworking. They showed up exactly on time, ready to work. I thought my job would take all day and they managed to complete in just 2 hours. They performed junk removal and some light demo in my basement. The pricing was very fair and I highly recommend them for any similar job. I've been dreading cleaning out my basement and they made the entire process simple and enjoyable; I wish I had reached out sooner! Thank you!
Save time and money - Call We Love Junk today!
When it's time to start your renovation projects, homeowners save time and money with We Love Junk! Remodeling contractors often mark up the labor and equipment needed to complete the demolition phase of your kitchen renovation.
As a professional kitchen demolition contractor, our estimate will include all labor, equipment, and hauling and disposal of your demolition debris. Consider the demolition work done when you trust We Love Junk with the demo of your existing kitchen.
Tell Us What You Want Gone!
Our Kitchen Demo Service Area
We provide kitchen demolition services throughout the Philadelphia area, including:
South Philadelphia
East Falls
Northwest Philadelphia
West Chester
Plymouth Meeting
No matter where you are located, we can help! Contact us today to get started.