Schedule Free On-Site Estimate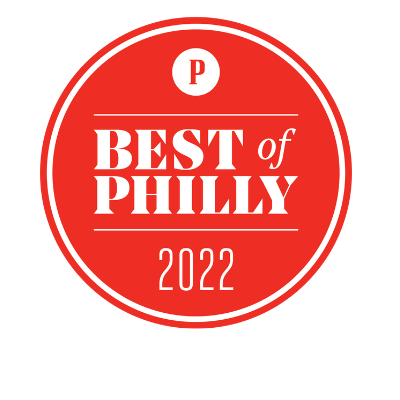 Tell Us What You Want Gone!
Text Us Pictures of What You Want Gone
Ask about our low-interest financing options today!
Professional Fence Removal Service
Looking for a fence removal service in the Philadelphia area? Look no further! Our team is experienced in removing all types of fences, and we offer a fast, affordable service.
No matter what type of fence you have, our team can remove it quickly and efficiently. We understand that fence removal can be a daunting task, but our team is here to help make it as easy as possible for you.
How does Philadelphia Fence Removal Work?
When it's time to dispose of that old rotten ugly fence, We Love Junk can handle the entire removal and disposal process.
Step 1 - Schedule your free estimate
Call our office or schedule your free fence removal estimate with our easy online booking system. Select a day and 2-hour time window that is most convenient for you. Don't worry, you won't be wasting your entire day waiting around for us. We'll send you a text message when we are on the way.
Once our professional fence removal technicians arrive they will survey the fence and provide an all-inclusive quote. There are no hidden fees and the quote will include labor, removal, and haul away including any dump fees.
Step 2 - Fence Demoliton and Removal
When you accept the estimate, we get started with the fence removal right away! There are a few factors that determine how long the fence removal process will take:
The size of the fence
The material of the existing fence
How deep the footings are and if they need to be removed also
In general, we can complete the entire fence removal in less than 1 day.
Step 3 - Enjoy your fence-free yard!
We make the entire process easy and stress-free. You can sit back, relax, and watch your worn-out fence disappear.
Get Your Free Fence Removal Estimate
Philadelphia Area's Top Fence Removal Service
We Love Junk is the top fence removal service in the Philadelphia area for a reason. Our dedication to exceptional customer service and professionalism have generated over 100 5-star reviews on Google. See what some of our recent customers are saying:
Joyce I Keenan
May 18, 2022.
Well, even though they missed my appointment yesterday, I understand things happen, so I rebooked for today, and they did arrive on time. I do like this company because all the guys are very friendly and helpful. I will continue to use this company because the prices are fair, and they truly give me a very good experience.
Terez Graddick
May 18, 2022.
Juan and the guys were very nice. I had really large and heavy pieces of furniture and they were able to move everything quickly and efficiently.
Great company. They came in & did all the heavy lifting - literally. I was super grateful that they were able to give me a quote & start the work that day. Everyone was courteous, fast, careful & detailed. I'd absolutely use them again.
Vonna Burch
May 13, 2022.
They were awesome! Very professional and really helped ease a lot of my worries! Definitely using them again!
Connor Howell
May 11, 2022.
I had a great experience with We Love Junk. Jason and team were professional, very friendly, and extremely hardworking. They showed up exactly on time, ready to work. I thought my job would take all day and they managed to complete in just 2 hours. They performed junk removal and some light demo in my basement. The pricing was very fair and I highly recommend them for any similar job. I've been dreading cleaning out my basement and they made the entire process simple and enjoyable; I wish I had reached out sooner! Thank you!
Founded in the midst of the pandemic, We Love Junk's owner comes from a background in the hospitality industry. The same level of organization, service and attention to detail has been brought to the junk removal industry. Every team member is trained to be courteous, professional, and always respect your property.
Reliable and Professional
Junk Removal Services
WE LOVE JUNK is always there for our clients. Whether you need a single appliance or full cleanout, our goal is 100% customer satisfaction. Our team is trained to be friendly, professional, courteous, and very respectful of your property.