Schedule Free On-Site Estimate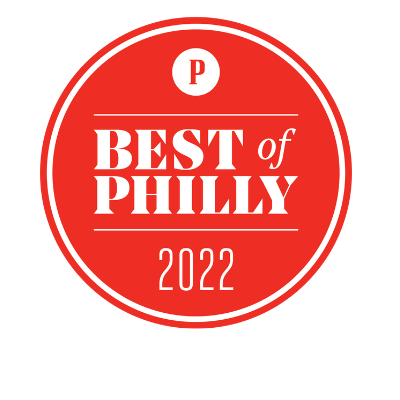 Tell Us What You Want Gone!
Text Us Pictures of What You Want Gone
Ask about our low-interest financing options today!
Experience freedom from clutter with the leading provider of junk removal in Manayunk, PA, We Love Junk. Our dedicated team brings professional, eco-friendly services to your doorstep, transforming your cluttered spaces into areas of calm and order.
Don't let junk control your life any longer –– call We Love Junk today!
Reasons Why We Love Junk is The Go-to Junk Removal Business for Manayunk, PA, Residents
When it comes to junk removal in PA, you need the best. Here at We Love Junk, we combine a personalized approach, local expertise, and eco-friendly practices to deliver superior service. These are just a few reasons why you should choose us:
Locally Owned and Operated

We Love Junk is proud to be a local business serving the Manayunk community –– we're not just a company; we're your neighbors. This local connection means we understand our area's specific junk removal needs, and we're always ready to respond swiftly. With no hidden fees or unexpected price hikes, our quotes are always transparent and guaranteed.

Commitment to Being Eco-Friendly

At We Love Junk, we're more than just a junk removal company –– we're stewards of our environment. We're committed to sustainable practices, ensuring that recyclable items are properly processed and usable items are donated. By choosing us, you're not only clearing your space; you're contributing to a greener community.
Personalized Junk Removal Service

At We Love Junk, we understand that no two junk removal needs are the same. Therefore, we tailor our services to meet your specific requirements. From dealing with old appliances to cleaning out cluttered spaces, our experienced team handles every job with the utmost care and professionalism.

Convenient Appointments

Since your time is valuable, we make scheduling a junk removal appointment as easy as possible. Our online booking system lets you choose a time that fits perfectly into your schedule. It's just another way we prioritize your needs.
Our Comprehensive Junk Removal Services
Our experienced team is prepared to handle everything from small household items to large outdoor equipment. Here's an overview of what we can do for you:
How We Streamline Junk Hauling Services in Philadelphia, PA
In addition to giving you 5% off for same day service, we've streamlined our junk removal process to make it as easy and stress-free as possible for you.
Step 1: Schedule Your Appointment
To start your junk removal journey, simply book an appointment using our online booking system. Then, choose a time and day you want your junk removed, and we'll be ready to assist.
Step 2: Free Estimate
Once you've booked an appointment, our team will arrive at your location to assess the junk that needs to be removed. We provide all of our clients free estimates and no-obligation quotes that accurately reflect the job's size and complexity.
Step 3: Junk Removal
After you've approved the junk removal cost, our junk removal team will get to work. Our junk removal experts will do all the heavy lifting for you –– from lifting and loading to hauling away your junk. We treat your space respectfully, ensuring that we leave it clean and junk-free.
Step 4: Responsible Disposal
We don't just provide junk removal services but we can also guarantee proper disposal of your unwanted items. We separate recyclables and donate usable items to local charities, reducing waste and giving back to the community.
Step 5: Enjoy Excellent Service
Your satisfaction is our top priority. After the job is done, we'll check in to ensure you're completely satisfied with our services. If there's anything amiss, we'll make it right.
Take Back Your Space: Book The Best Junk Removal Company in Manayunk, PA, Today!
Relishing a clutter-free life starts with choosing the best junk removal provider in Manayunk, PA. At We Love Junk, we provide personalized, convenient, and eco-friendly solutions to help you reclaim your space. Whether you're dealing with unwanted appliances, old furniture, or construction debris, our comprehensive services are designed to meet your unique needs.
Schedule your appointment today and experience the joy of a clutter-free environment. Your space, your rules!
Reliable and Professional
Junk Removal Services
WE LOVE JUNK is always there for our clients. Whether you need a single appliance or full cleanout, our goal is 100% customer satisfaction. Our team is trained to be friendly, professional, courteous, and very respectful of your property.