Schedule Free On-Site Estimate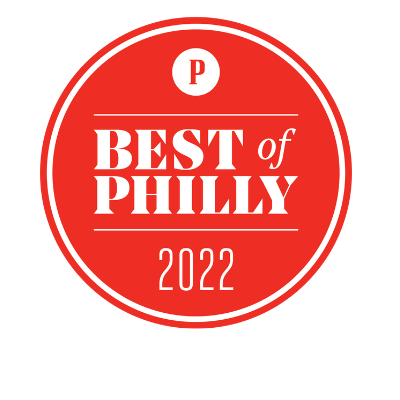 Tell Us What You Want Gone!
Text Us Pictures of What You Want Gone
Ask about our low-interest financing options today!
When it comes to junk removal in Glen Mills, PA, We Love Junk stands out with a service that's as straightforward as it is thorough. Our team is committed to providing Glen Mills residents with an unmatched junk removal experience that's convenient and reliable. We understand the importance of a clean space, which is why we offer tailored solutions to handle all of your junk removal needs efficiently.
Schedule your junk removal with us and take the first step towards a cleaner, more organized space.
Your Local Junk Removal Experts in Glen Mills
We Love Junk is your go-to team for expert junk removal in Glen Mills, PA. Our local presence means we're not just a service provider — we're your neighbors. We bring a level of care and expertise to our work that only comes from years of serving the community we love.
Tailored Solutions for Your Junk Removal Needs
Every space has its story, and every junk removal need is unique. That's why we offer tailored solutions to fit your specific situation. Whether it's a single item or an entire estate cleanout, we assess your needs and provide a personalized plan of action. Our team is adept at handling all sorts of challenges, ensuring that your junk removal experience is customized to your satisfaction.
Proudly Serving the Glen Mills Community
Our roots run deep in Glen Mills, and our commitment to the community goes beyond just removing junk. We take pride in contributing to the area's well-being, ensuring that our services enhance the local environment. By choosing us, you're not just clearing out space in your home or business but you're also supporting a team that cares deeply about the community's future.
Easy Online Booking for Your Convenience
We value your time, and to make our services as accessible as possible, we offer an easy online booking system. With just a few clicks, you can schedule a free on-site estimate that fits your busy schedule. Our flexible scheduling allows you to arrange for junk removal when it's most convenient without disrupting your busy day.
What Items We Can Take Off Your Hands?
At We Love Junk, we specialize in removing a wide array of items that you no longer need. Our comprehensive junk removal services in Glen Mills, PA, are designed to handle just about anything that's cluttering up your space. We ensure that your unwanted items are removed efficiently and responsibly.
From Old Furniture to Electronic Waste

Is your basement filled with old furniture, or are you looking to get rid of outdated electronic equipment? We've got you covered. Our team will remove your old sofas, desks, computers, TVs, and more, ensuring they're disposed of or recycled according to the best environmental practices.

Safe Disposal of Yard and Construction Debris

After a landscaping project or home renovation, you're often left with piles of debris. We remove yard waste including branches, clippings, and soil, as well as construction materials like wood, metal, and concrete. Our team takes care to dispose of all materials safely and in accordance with local regulations, giving you one less thing to worry about.

Handling Special Items With Care

Some items require a little extra attention during removal due to their size, weight, or hazardous materials. Whether it's a hot tub, piano, or a delicate antique, our skilled professionals have the expertise to remove these special items carefully and efficiently. Trust us to handle your most challenging junk removal tasks with the utmost care.
Our Simple and Effective Junk Removal Process
Our process is streamlined to ensure that your junk is removed efficiently and with minimal disruption to your day.
Discover the Joy of a Junk-Free Home
Contact Us Today
A junk-free environment is not just about cleanliness; it's about creating a space that inspires and rejuvenates. Our junk removal services in Glen Mills, PA, are more than just a convenience—they're a pathway to the peace and satisfaction of a decluttered space. By choosing We Love Junk, you're opting for a hassle-free process that respects your time and the environment.
Contact us at 267-485-3338 today to schedule your service and take the first step towards a brighter, cleaner space.