Schedule Free On-Site Estimate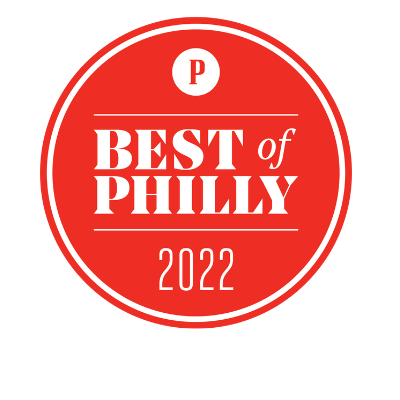 Tell Us What You Want Gone!
Text Us Pictures of What You Want Gone
Ask about our low-interest financing options today!
For top-notch junk removal services in Garnet Valley, PA, We Love Junk will handle all your clutter concerns swiftly and professionally. As a locally owned business, we pride ourselves on personalized, high-quality service, whether you're dealing with residential clutter or commercial debris. Our eco-friendly approach also ensures a greener, cleaner tomorrow while we help dispose of your unwanted junk.
Embrace the transformation a clutter-free space can bring –– book your free onsite estimate now and step into a cleaner, more organized life!
At We Love Junk, we take the hard work out of decluttering your space. We offer a comprehensive range of services to meet your junk removal needs, specializing in having junk removed from residential and commercial properties.
We're well aware that every home has its share of unwanted items. To cater to these needs, we've tailored our residential services to help you regain control of your living space:
Home clean outs:

Our team swiftly eliminates general household clutter, leaving your space clean and organized.

Efficient removal of old furniture, appliances, and electronics:

From outdated fridges to bulky couches or old televisions, trust us to safely and efficiently remove small or large items (

furniture

and

appliances

) from your home.

Yard waste removal services:

We go beyond the walls of your home, helping you manage outdoor clutter, including leaves, branches, and other yard waste.
On the commercial front, we understand that businesses have unique junk removal needs. We offer tailored services to handle these specialized requirements:
Safe and swift removal of office equipment, and furniture:

We dispose of outdated or broken office furniture and equipment, enabling you to maintain a productive and clutter-free workspace.

Debris removal for construction sites:

We manage

construction debris

responsibly, taking care of disposal so you can focus on your project.

Full-service cleanouts for business relocations or renovations:

Relocating or renovating? We offer

complete cleanouts

to make your transition smooth and hassle-free.
Aren't all junk removal companies the same?
Definitely not! At We Love Junk, customer service is our top priority. That means you won't be stranded for the rest of the day waiting for your service appointment.
For a convenient 2-hour window on the date and time of your choice, book an online estimate. When our team is on the way, we'll even send you a text message.
We Love Junk: A Top-notch Junk Removal Company in Garnet Valley, Philadelphia
We Love Junk stands apart in a world filled with generic junk removal companies. Our dedicated, local team strives to deliver the most comprehensive and personalized junk hauling services in Garnet Valley, PA, and the rest of our service areas. 
Here are a few reasons why you should consider us for your next junk removal job:
Personal, customized service for each job:

We understand that every client and every job is unique. Our team will work closely with you to customize a service plan that fits your needs.

Support for a locally owned business in Garnet Valley, PA:

You're supporting a local business committed to serving our community by choosing We Love Junk. Our familiarity with the area also ensures a swift response and effective service.

Upfront pricing with no hidden fees or unexpected price hikes:

Our quotes are upfront and transparent. With We Love Junk, there are no surprises, just fair

pricing

for exceptional service.

Convenient online booking for seamless scheduling:

We value your time. Our easy-to-use

online booking system

allows you to schedule a pick-up or dumpster rental at your convenience, ensuring a seamless, hassle-free experience.
Our Eco-friendly Approach to Junk Removal
When you choose We Love Junk for your junk removal needs, you're not just reclaiming your space - you're also contributing to a healthier, greener planet. Here's how we ensure every job we undertake aligns with this goal:
Commitment to reduce, reuse, and recycle:

We follow the principles of the three Rs - Reduce, Reuse, and Recycle. Not only do we efficiently remove your junk, but we also ensure that as much of it as possible is recycled or repurposed, reducing landfill waste.

Donation of salvageable items to local charities:

We believe in giving back to the community. Items still in good condition are donated to

local charities

, extending their life and preventing unnecessary waste.

Proper disposal of items to minimize environmental impact:

We follow proper disposal methods for items that can't be reused or recycled. This commitment to responsible disposal helps minimize the environmental impact of our operations.
Your Junk Could Be Gone Today!
Booking a free estimate in Montgomery County is stress-free and easy!
Get a Clean, Clutter-free Space Today with We Love Junk
Choosing We Love Junk means opting for professional junk removal services in Garnet Valley, PA, that clear your space and care for the environment. Whether it's a single piece of furniture or a large-scale cleanout, no job is too big or too small for us. 
Contact us today and step into a more organized, clutter-free life.
Reliable and Professional
Junk Removal Services
WE LOVE JUNK is always there for our clients. Whether you need a single appliance or full cleanout, our goal is 100% customer satisfaction. Our team is trained to be friendly, professional, courteous, and very respectful of your property.