Schedule Free On-Site Estimate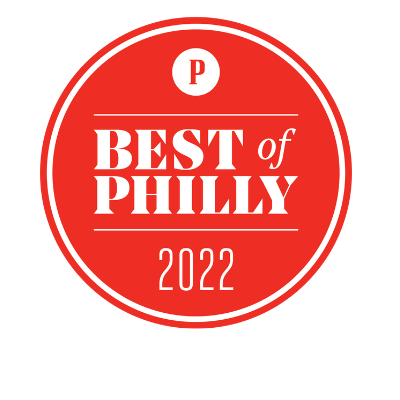 Tell Us What You Want Gone!
Text Us Pictures of What You Want Gone
Ask about our low-interest financing options today!
Dealing with unwanted furniture can be challenging, especially when it's bulky or heavy. Whether moving, renovating, or simply decluttering, removing old furniture is often a vital part of the process. In Montgomery County, PA, We Love Junk is here to make furniture removal easy and stress-free. As a locally owned business, we offer expert furniture removal services tailored to your needs. 
So, if you're looking for the top choice for furniture removal in Pennsylvania, call We Love Junk today for a free estimate.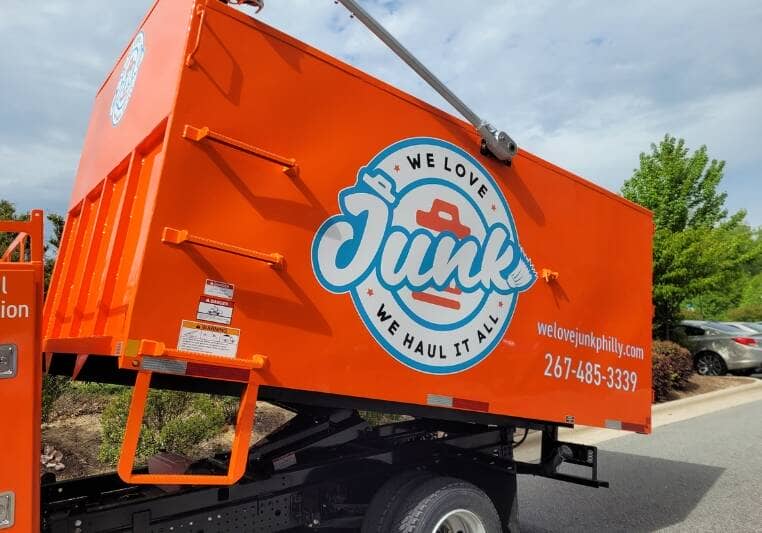 Why Choose We Love Junk for Your Furniture Removal in Montgomery County, PA?
Choosing We Love Junk to remove furniture in your Montgomery County, PA, home or property brings you these advantages:
Personalized Service

Every furniture removal job is unique, and we understand that. Whether you're removing a single piece of furniture or clearing out an entire office, we tailor our services to meet your specific needs. We take the time to understand your situation and provide a personalized service that suits you best.

Local Expertise

As a locally owned business, we deeply understand Montgomery County and its needs. This local knowledge allows us to provide a junk removal service perfectly tuned to our customers' needs.
Convenient Booking

We know that your time is valuable, and we respect that. That's why we offer convenient online booking, allowing you to schedule our services at a time that works best for you.

Eco-Friendly Practices

We're proud of our eco-friendly practices, which include recycling and donating furniture whenever possible. When you choose We Love Junk, you choose a service that cares about the environment.

Transparent Pricing

With We Love Junk, there are no hidden fees or unexpected price hikes. The quote we provide is what you pay, ensuring transparency and trust in our services. We believe in fair pricing, and we stick to it.
Our Professional Junk Removal Services
At We Love Junk, we offer a comprehensive range of furniture removal services to cater to the diverse needs of our clients in Montgomery County, PA. Here's a closer look at what we can do for you:
Residential Furniture and Appliance Removal
Whether you're decluttering your home, moving to a new place, or simply want to get rid of old, unwanted furniture, we've got you covered. We can remove all types of residential furniture, including sofas, beds, tables, chairs, wardrobes, and more. Our team will handle all the heavy lifting, allowing you to sit back and relax.
Commercial Furniture Removal
Dealing with unwanted furniture can be a major hassle if you renovate your office or close a business. We offer commercial furniture removal services to help companies and property managers to get rid of their old furniture conveniently and efficiently.
Heavy Furniture Removal
Old appliances and furniture are cumbersome and difficult to move. Whether it's a large wardrobe, a heavy dining table, or an old piano, we have the equipment and expertise to safely remove and dispose of heavy unwanted junk.
Safety Measures During Junk Hauling Services
At We Love Junk, we understand the risks involved, especially when dealing with heavy or bulky items. So, we take these precautions to ensure the safety of our team and our clients: 
Safe Lifting Techniques:

Our junk haulers are thoroughly trained in proper lifting methods. This training helps us avoid strain-related injuries and ensures that each piece of furniture is handled carefully to prevent damage.
Specialized Equipment:

We utilize specialized equipment to handle heavy or awkward pieces of furniture. This includes tools like furniture dollies, straps, and sliders that aid in moving items safely and efficiently, reducing the risk of accidents.
Health and Safety Regulations:

Compliance with health and safety regulations is non-negotiable. We equip our team with appropriate personal protective equipment (PPE) such as gloves, safety footwear, and helmets. Additionally, we maintain a clean work environment to minimize hazards.
Public Safety Measures:

We are conscious of the public's safety during our operations. We ensure the area is clear when removing furniture to avoid accidents. During transportation, we secure the furniture properly to prevent it from shifting or falling, which could pose a risk to other road users.
Only Trust We Love Junk for Safe and Efficient Furniture and Junk Removal in Montgomery County
We Love Junk offers a comprehensive range of residential and commercial furniture removal services in Montgomery County, PA. Our eco-friendly practices ensure that we dispose of furniture in a way that minimizes environmental impact, giving you peace of mind that you're making a responsible choice.
So, if you're ready to say goodbye to unwanted furniture and hello to a cleaner, more organized space, contact us today to schedule a free on-site estimate.
Reliable and Professional
Junk Removal Services
We Love Junk is always there for our clients. Whether you need a single appliance removal or a complete cleanout, our goal is 100% customer satisfaction. Our team is trained to be friendly, professional, courteous, and respectful of your residential or commercial property.