Schedule Free On-Site Estimate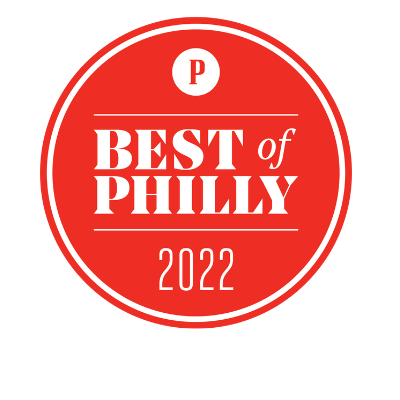 Tell Us What You Want Gone!
Text Us Pictures of What You Want Gone
Ask about our low-interest financing options today!
Welcome to We Love Junk, the premier junk removal and cleanout service for residential and commercial customers in Yardley, PA. We provide fast, dependable, professional junk removal services at competitive rates. Our experienced professionals can remove all unwanted items, including furniture, appliances, electronics, yard debris, construction materials, and more.
We Love Junk is fully insured, and we guarantee our work for your peace of mind. So, don't wait any longer - make your Yardley home or business clutter-free today! Contact us to schedule a free estimate.
How Our Junk Removal in Yardley, PA, Works
Clutter can pile up quickly, and it can be challenging to know where to start. But, with the help of professionals, you may be able to avoid being stuck in the same spot. That's why We Love Junk is here to help!
Our team of experienced and professional junk removal specialists will eliminate the hassle of cleaning out your home or business. Take a look at our seamless Yardley junk removal process:
We handle all of the details, so you don't have to! At our initial visit, we will provide you with a free estimate and answer any questions you may have. If you want to move forward, we will get started right away!

Our professionals will arrive on time and ready to remove all unwanted items. We'll handle the entire process from start to finish, leaving your home or business clutter-free. All you have to do is point and tell us what you want gone!

We will finish the junk removal service by responsibly discarding everything we have removed from your property. We will recycle and donate what is possible, then dispose of the rest in an eco-friendly way. This way, you can be confident that your items are being taken care of sustainably.
Aren't all junk removal companies the same?
Definitely not! At We Love Junk, customer service is our top priority. That means you won't be stranded for the rest of the day waiting for your service appointment.
For a convenient 2-hour window on the date and time of your choice, book an online estimate. When our team is on the way, we'll even send you a text message.
At We Love Junk, we strive for 100% customer satisfaction on every job, big or small. By choosing us, you can be sure that you get to enjoy the following advantages:
We can quickly and safely remove all unwanted appliances - refrigerators, stoves, dishwashers, washing machines, dryers –– you name it! We will take these items away for proper disposal.

We provide furniture removal services to make your home or office feeling lighter and more spacious. Our team of professionals can remove couches, tables, chairs, mattresses, and any other furniture item you don't want to keep.

If you're in the process of moving or just trying to get your life more organized, look no further! We specialize in cleanouts of residential and commercial properties, regardless of size. Our team is punctual, reasonable with pricing, and will leave your home clutter-free and sparkling clean by the end of the day!

We provide construction debris removal services to help clean up your job site or business premises. We will remove all construction materials, including wood, drywall, concrete, brick, metal, and more!

Electronics Removal

We understand that disposing of electronics can be tricky. That's why We Love Junk is here to handle it for you! We take all kinds of electronics, including TVs, computers and computer accessories, audio equipment, and more.
Contact Us Today for Your Junk Removal Needs in Yardley, PA!
Are you in need of junk removal services in Yardley, PA? Get in touch with We Love Junk today, and we'll be happy to discuss your project and provide a free estimate. Ready to get started with your junk removal project? Give us a call or book an appointment online for professional and quality junk removal service today!
Your Junk Could Be Gone Today!
Booking a free estimate in Montgomery County is stress-free and easy!
Reliable and Professional
Junk Removal Services
WE LOVE JUNK is always there for our clients. Whether you need a single appliance or full cleanout, our goal is 100% customer satisfaction. Our team is trained to be friendly, professional, courteous, and very respectful of your property.