Schedule Free On-Site Estimate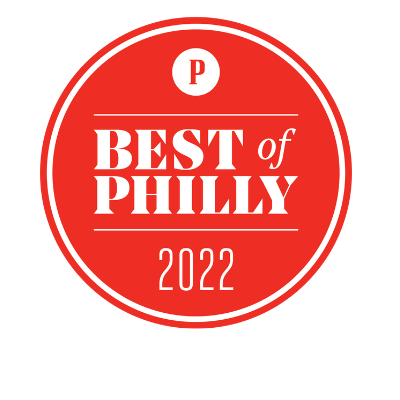 Tell Us What You Want Gone!
Text Us Pictures of What You Want Gone
Ask about our low-interest financing options today!
At We Love Junk, we understand the hassle and frustration of unwanted clutter. That's why we offer convenient and affordable junk removal solutions in Chester, PA, tailored to your needs. Whether you're decluttering your home, renovating your office, or simply need to get rid of old furniture, our expert team is here to help.
Say goodbye to the stress of junk removal and reclaim your space with We Love Junk –– contact us today for a hassle-free quote and let us take care of the rest!
Types of Junk We Remove in Chester, PA
Our expert team is equipped to handle various junk removal needs in Chester, PA. Whether you're renovating, decluttering, or simply needing to remove unwanted items, we've got you covered. Here are the types of junk we remove:
Reasons Why We Love Junk is The Go-to Junk Removal Company
At We Love Junk, we understand that every junk removal job is unique. Every junk removal expert in our team takes pride in offering personalized service that caters to your needs. Here's how we go above and beyond to ensure customer satisfaction:
Tailoring our services:

We customize our junk removal solutions to address each customer's specific requirements. Whether a single item or a whole house cleanout, we adapt our approach to meet your needs.

Going the extra mile:

Our extremely professional team is dedicated to providing exceptional service. We take the time to understand your preferences and ensure that every aspect of the junk removal process is handled with care and professionalism.
Locally Owned

Choosing a local Delaware County junk removal company like We Love Junk has numerous advantages. Here's why our local presence makes a difference:

Eliminating hidden fees:

As a local business, we value transparency. You won't encounter hidden fees or unexpected price hikes when choosing us. Our very fair price ensures that you receive a fair and honest quote.

Community commitment:

We are deeply rooted in the Chester, PA community. By supporting us, you contribute to the local economy and help us provide employment opportunities for fellow community members.

Guaranteed Quotes

At We Love Junk, we believe in giving our customers peace of mind regarding pricing. Here's what you can expect with our guaranteed quotes:

Transparent and upfront pricing:

We provide clear and detailed quotes for our junk removal services. You'll know exactly what to expect without any surprises or hidden charges.

No additional fees:

We stick to a quote once we provide it. You won't encounter any unexpected additional charges along the way. We value transparency and strive to deliver a hassle-free experience.
Convenient Appointments

We understand that scheduling flexibility is essential for our customers. That's why we offer convenient appointments to make the junk removal process as seamless as possible:

Online booking system:

Our easy-to-use online booking system allows you to schedule your junk removal at your convenience. No need to wait for phone calls or emails. Simply choose the date and time that work best for you.

Accommodating your preferred time:

We value your time and strive to accommodate your preferred appointment time. Let us know your availability, and we'll work around your schedule to ensure a hassle-free experience.

Eco-Friendly Approach

We Love Junk is proud to contribute to the environment and communities we serve. Here's how our eco-friendly approach sets us apart:

Commitment to the environment:

We prioritize responsible junk disposal. Our team takes the time to separate items that can be recycled, reducing the amount of waste that ends up in landfills.

Donation and recycling efforts:

We actively donate usable items to local charities and organizations, giving back to the community while minimizing waste. You join us in our mission to create a sustainable future by choosing us.
Joyce I Keenan
May 18, 2022.
Well, even though they missed my appointment yesterday, I understand things happen, so I rebooked for today, and they did arrive on time. I do like this company because all the guys are very friendly and helpful. I will continue to use this company because the prices are fair, and they truly give me a very good experience.
Terez Graddick
May 18, 2022.
Juan and the guys were very nice. I had really large and heavy pieces of furniture and they were able to move everything quickly and efficiently.
Great company. They came in & did all the heavy lifting - literally. I was super grateful that they were able to give me a quote & start the work that day. Everyone was courteous, fast, careful & detailed. I'd absolutely use them again.
Vonna Burch
May 13, 2022.
They were awesome! Very professional and really helped ease a lot of my worries! Definitely using them again!
Connor Howell
May 11, 2022.
I had a great experience with We Love Junk. Jason and team were professional, very friendly, and extremely hardworking. They showed up exactly on time, ready to work. I thought my job would take all day and they managed to complete in just 2 hours. They performed junk removal and some light demo in my basement. The pricing was very fair and I highly recommend them for any similar job. I've been dreading cleaning out my basement and they made the entire process simple and enjoyable; I wish I had reached out sooner! Thank you!
How Our Residential and Commercial Junk Removal Process Works
From garage, attic, and basement cleanouts all the way to single-family homes or commercial office spaces, our team of junk removal experts is equipped to handle projects of any size in the Philadelphia metro area.
At We Love Junk, we strive to make the junk removal process simple and stress-free. Just follow these steps, and our friendly junk removers will take care of the rest:
Get Your Free Commercial and Residential Junk Removal Estimate
Begin by reaching out to us for a free estimate. You can schedule an appointment using our convenient Book Now feature on our website or by calling us. Provide us with details about the items you need to remove, and we will promptly provide you with an estimate for our services.
Schedule an Appointment
Once you have received your free estimate and are ready to proceed, schedule an appointment that suits your convenience. We aim to work around your schedule, ensuring minimal disruption to your daily routine. Whether you choose to use our online booking system or prefer to speak with our team directly, we will find a time that works best for you.
We Haul It
Our experienced junk removal professionals will arrive at your location on the scheduled day of your junk removal appointment. They will assess the items to be removed, provide you with an on-site quote, and once approved by you, they will proceed with the removal process. Our team will handle all the heavy lifting, loading, and hauling, so you won't have to lift a finger. Sit back, relax, and let us take care of everything.
Enjoy Your Junk-Free Space
Once we have successfully removed the accumulated junk, it's time for you to enjoy your newfound junk-free space. Our excellent service is designed to make your life easier, allowing you to reclaim your space without hassle.
Responsible Disposal and Recycling
At We Love Junk, we are committed to environmentally friendly practices. After removing your junk, we carefully sort through the items to identify anything that can be recycled or donated. We make every effort to reduce waste and minimize our environmental impact. Any items that cannot be recycled or donated are disposed of responsibly, ensuring proper waste management.
Easy Payment Options
We accept all major payment methods for your convenience. Whether you prefer to pay in cash, by credit card, or via other electronic payment methods, we have you covered. Once the payment is settled, you can rest assured that your junk removal needs have been handled professionally and efficiently.
Contact Us for Convenient and Affordable Junk Removal in Chester, PA
Regarding junk removal in Chester, PA, We Love Junk is your go-to solution for convenience and affordability. Simply pick up the phone and dial [phone number]. Our friendly and knowledgeable team can answer your questions, provide additional information, and schedule your junk removal appointment.
Reliable and Professional
Junk Removal Services
WE LOVE JUNK is always there for our clients. Whether you need a single appliance or full cleanout, our goal is 100% customer satisfaction. Our team is trained to be friendly, professional, courteous, and very respectful of your property.