Schedule Free On-Site Estimate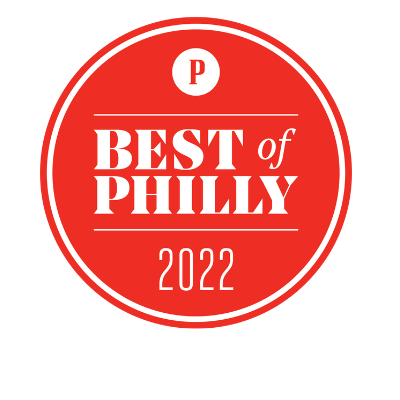 Tell Us What You Want Gone!
Text Us Pictures of What You Want Gone
Ask about our low-interest financing options today!
Whether you're dealing with an old appliance, construction debris, or an outdated hot tub, junk removal in Aston, PA, can be challenging. That's where We Love Junk comes in. As a locally owned business, we offer expert junk removal services tailored to your needs. Our team is committed to providing a hassle-free experience, from convenient online booking to eco-friendly disposal practices. 
Schedule your free on site estimate to reclaim your space today.
Comprehensive Junk Removal Services We Offer in Aston, PA
At We Love Junk, we pride ourselves on offering these junk removal services to cater to the diverse needs of our clients in Aston, PA:
Household Appliance Removal

We Love Junk specializes in the removal of large household appliances. From refrigerators to ovens, our team ensures safe and responsible disposal. Plus, we prioritize donating usable appliances, extending their life, and benefitting local families.

Home and Office Cleanouts

Our comprehensive cleanout services transform cluttered homes, offices, and storage units into clean, usable spaces. We handle everything from general clutter to specific items, providing a hassle-free solution to reclaim your space.
Construction Debris Removal

Post-construction cleanup is a breeze with our debris removal service. We efficiently handle leftover materials like lumber, drywall, and concrete, leaving your site clean, safe, and ready for the next phase of your project.

Furniture Removal

Our furniture removal service tackles bulky items like couches and mattresses. We handle the heavy lifting and ensure responsible disposal, leaving your space clean and free of leftover debris.

Playground Equipment Removal

We provide a safe and efficient solution for removing old or unsafe playground equipment. Our team handles all aspects of the process, from dismantling to disposal, ensuring your outdoor space is ready for its next use.
Hot Tub and Jacuzzi Removal

Our hot tub and jacuzzi removal service covers the entire process, from breakdown to disposal. We handle these bulky items carefully, ensuring your outdoor space is clean and ready for your next upgrade.

Small Structure Demolition and Removal

We offer demolition and removal services for small structures like fences, sheds, and decks. Our team handles the process from start to finish, leaving your property clean and clear.

Pool Table Removal

Our pool table removal service ensures your old game equipment's safe and efficient disposal. We handle the heavy lifting, transport, and disposal, making the process easy and convenient.
Why Choose We Love Junk for Your Junk Removal Needs
At We Love Junk, our mission extends beyond simply removing unwanted junk. We're committed to doing so in a manner that respects our environment, supports our local community, and provides exceptional value.
Our Approach to Eco-Friendly Junk Removal
Every item we collect undergoes an assessment to determine if it can be donated or recycled. This approach allows us to divert significant waste from landfills and give things a new lease on life. Whether it's an old appliance finding a new home or construction debris being recycled into new materials, we're dedicated to minimizing waste and promoting sustainability.
Supporting Your Local Business
As a business rooted in our local community, we understand the unique needs of our neighbors. We're more than just a service provider; we're part of the community, committed to helping you maintain clean, clutter-free homes and businesses.
Our local presence also drives our commitment to giving back. This commitment manifests not only in our eco-friendly practices but also in the exceptional customer service we provide. We treat our customers like family, going the extra mile to provide satisfaction.
Delivering Exceptional Value
At We Love Junk, we believe in providing excellent service at a fair price. We offer transparent pricing with no hidden fees, ensuring you get the best value for your money. Plus, our convenient online booking system makes it easy to schedule a pick-up at a time that suits you. 
With We Love Junk, you're not just getting a service –– you're getting a partner in maintaining a clean and clutter-free environment.
Convenient Online Booking
We understand that our customers lead busy lives, so we offer a convenient online booking system. This allows you to schedule a pick-up at a time that suits you, making the junk removal process as hassle-free as possible. 
Contact A Reliable and Eco-Friendly Junk Removal Company in Aston, PA, Now
When it comes to junk removal in Aston, PA, We Love Junk is the clear choice. We offer comprehensive junk hauling services, from household appliance removal to small structure demolition, all tailored to meet your needs. 
So, if you're ready to say goodbye to unwanted clutter and hello to a cleaner, more organized space, trust the experts at We Love Junk – contact us today to schedule your service.
Reliable and Professional
Junk Removal Services
WE LOVE JUNK is always there for our clients. Whether you need a single appliance or full cleanout, our goal is 100% customer satisfaction. Our team is trained to be friendly, professional, courteous, and very respectful of your property.