Schedule Free On-Site Estimate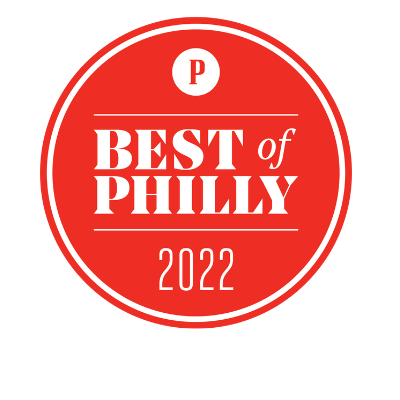 Tell Us What You Want Gone!
Text Us Pictures of What You Want Gone
Ask about our low-interest financing options today!
#1 Junk Removal Company in Abington, PA
The need to declutter can happen at any time of the year, and when you decide it's time, our Abington, PA, junk removal team is just a phone call away. 
As one of the leading junk removal companies in Abington, PA, We Love Junk has the experience, equipment, and streamlined process to get your junk hauled the right way. Let us handle the transportation, sorting, distribution, and disposal of your unwanted items, freeing up your time and energy.
Our team will arrive at your home and quickly remove any items you want gone, all while being so efficient and quiet that you'll wonder if we were even there. So, whether you need a dumpster rental, an entire house cleanout, or commercial junk removal, rest assured that we will provide you with a reasonable quote and a projected timeline that will maximize the value of your time.
Why You Should Use a Junk Removal Service in Abington, PA
If you have municipal trash collection, it probably only comes once or twice a week, so you have to keep the trash around your house until they come. They may also limit how much junk they will remove, leaving you with two more options: drive yourself to a waste disposal facility or hire a junk removal service so you won't have to lift a finger.
Most homeowners decide to hire a junk removal service near your area since its benefits make it far more worthwhile than doing the chore on your own. From hauling to disposing of unwanted items, you are not only saving time and energy but also avoiding risks and hazards.
If you have unwanted items clogging your hallways or a yard mess that turns a stroll through the garden into an obstacle course, call our junk removal service team in Abington, PA, immediately!
The Benefits of Hiring We Love Junk
Have you got a lot of junk that is a mix of recyclables, donations, and trash for which you don't have the time to sort and dispose of on your own? If you do, it's time to get rid of that junk, not on your own, but with the help of our seasoned crew here at We Love Junk! 
We Love Junk is the #1 junk removal company in Abington, PA, offering prompt, affordable, and efficient services to the town's residents and businesses. Our service team members are all highly trained for any cleanup project, giving you peace of mind that your property is safe with them around. 
Aren't all junk removal companies the same?
Definitely not! At We Love Junk, customer service is our top priority. That means you won't be stranded for the rest of the day waiting for your service appointment.
For a convenient 2-hour window on the date and time of your choice, book an online estimate. When our team is on the way, we'll even send you a text message.
A Professional Junk Removal Company You Can Trust
Most homeowners and business owners think they can do the work themselves before they look for a junk hauling service in Abington, PA. This is especially true if they own a truck or know someone who does. But unfortunately, this kind of plan doesn't always work out well.
Perhaps, you haven't considered the possibility that you or someone helping you could be injured while doing the work, and do you have any insurance when that might happen? Also, you might just be surprised at how large the job may be, making the junk removal process even more time-consuming on your part.
Don't take chances and end up putting yourself at risk by cleaning our your junk on your own! Instead, call us today, and our junk removal experts at We Love Junk will provide you with an accurate quote for the job and a time that works best for you.
We can take up carpets from concrete floors and hardwood floors, and we do it quickly and affordably. Our convenient carpet removal service includes moving any furniture and we'll clean up behind us, leaving your exposed surface ready for your new flooring.

Whether your kids have outgrown their swing set or you simply want to make more space on your property, we can get rid of play structures of any size and type. Our crew can remove the items from their existing location and dismantle them on-site if necessary. Don't worry about the heavy lifting; our team will handle it all!

Garage Clean Outs

Our professional junk removal team will handle all the labor, including loading, hauling away, organizing, disposal, and recycling your items! We'll clean up your garage and remove all the unwanted clutter so you can reclaim your garage space and park your car conveniently.
When it comes time to clean your attic and basement, you can rely on our Abington, PA, junk removal team to do all the heavy lifting. Before any junk hauling, we also provide free attic and basement cleaning estimates.

Our team of demolition contractors has experience in all aspects of bathroom and kitchen demolition, from gutting to complete teardowns. With our big junk removal trucks we can also haul away all the debris, so you're ready for reconstruction. 

We can pick up old unwanted furniture anytime, from metal shelves to heavy wood wall units. We also haul away common household appliances such as refrigerators, washing machines, stoves, and more! 
How to Contact Us for a Free Quote
Even if you are a hands-on person, getting rid of junk is not as simple as it appears. If you live in Abington, PA area and have some junk that needs to be removed, don't bother stressing yourself out.
To get started, call us at (267) 485-3338 today to schedule a free, no-obligation estimate. We will walk you through our process and answer all your questions about dumpster rental works.
Your Junk Could Be Gone Today!
Booking a free estimate in Montgomery County is stress-free and easy!
Reliable and Professional
Junk Removal Services
WE LOVE JUNK is always there for our clients. Whether you need a single appliance or full cleanout, our goal is 100% customer satisfaction. Our team is trained to be friendly, professional, courteous, and very respectful of your property.
Abington Township is a suburb of Philadelphia with a population of 55,432. It is one of Montgomery County's oldest communities, dating back to 1700 and incorporated in 1704. It is home to some of the county's oldest transportation routes, industries, and churches. 
In 2020, Abington achieved national recognition from Money Magazine's list of best places to live, citing that it is a town with "great jobs, safe streets, and affordable homes." Today, Abington Township is a highly desirable residential area with the Willow Grove Park Mall, several small businesses, and several of Montgomery County's largest employers.